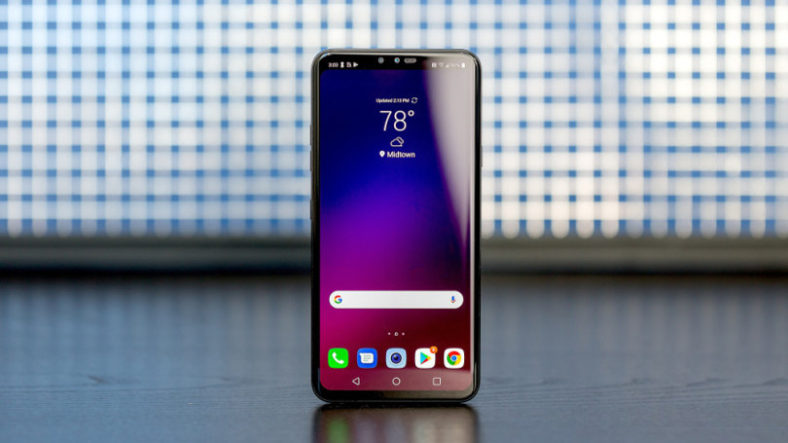 LG users know that their devices aren't getting the updates as fast as other smartphones. For example, the LG devices received the Android 9 Pie for the V40 ThinQ units sold by Verizon about three months after the official launch of another Google operating system, the newest software on the Android market today, Android Q. This is definitely a case of 'better late than never,' unfortunately.
The Android Q arrived Over-The-Air, and it included the April 2019 security patch level. Besides from the native features that Google incorporated into the Android Pie last year, including the pill-based two-button gesture navigation system, users also got a few new camera optimizations, such as Cine shot, Story shot, AI composition, YouTube live recording, and more other.
The update also brought a game launcher, enhanced notifications, adjusted volume controls over media, and dual app access.
Now, AT&T has rolled out another version of Android, the newest one, for the LG V40 ThinQ flagship of 2018.
The new software update comes as the version number V405UA20d​ and has a size of about 1.5GB. The update brings Android Pie details, new user interface, and new navigation to the device, besides enhancing the Android security patch level to April 2019.
It is still not definite why an update released in June comes with an April security patch. It could mean that LG is a bit late or AT&T is taking to much time to approve the launch as US devices always do. We hope this will get solved soon in a following update.
However, this update is releasing Over-The-Air as well as the previous update, and it could take some time, between a week or two to get to all the V40 ThinQ devices on AT&T's network.
If you don't wait to wait for the update notification to appear on your smartphone, you can try installing the new update manually by going to 'Settings,' choosing ' About Phone,' and then 'Software updates menu.'