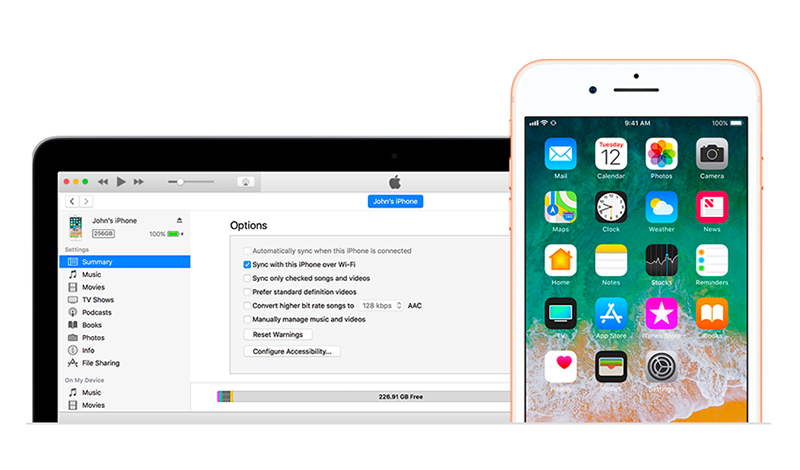 Apple announced Monday the end of its iTunes application, which led the digital revolution in the music industry. The killing of iTunes would be formalized as part of a conference bringing together developers.
Sources told Bloomberg that iTunes would actually be replaced by three new, separate applications for music, television and podcasting.
The announcement will be made during an annual conference that begins Monday in San Jose, California, where Apple CEO Tim Cook is scheduled to speak.
On Sunday, Internet users also pointed out on Reddit that the Instagram and Facebook pages of iTunes had been emptied of their content by Apple, suggesting the end of the application.
Purchased in 2000 by Apple, the SoundJam application became iTunes when the first iPods were released in October 2001.
In 2003, the founder of Apple, Steve Jobs, announced the establishment of the iTunes Store, which was at the time as a way to help the music industry, battered by piracy in line. It was then possible to buy a song for the sum of 99 cents. A repertoire of 200,000 songs was available at launch.
One million songs are sold in the first week of virtual store activity.
Steve Jobs felt that people wanted to get their music on the Internet, but no platform allowed them to buy it legally.
Since then, iTunes has become an essential tool for managing its digital music library that can store millions of songs with the rise in popularity of the MP3 format.
In 2005, five TV shows appeared on the app. The following year, 75 films are offered, laying the foundation for an all-out digital offensive.
The details of the reported end of iTunes have not been disclosed, and Apple declined to comment on the information published by Bloomberg.
In addition to the potential end of this application, the conference could also be an opportunity for the computer giant to unveil its strategy to make its smart watches more independent of iPhones, to announce more powerful models of iPad tablets and to unify its offer of often separate applications between its mobile devices and its laptops.