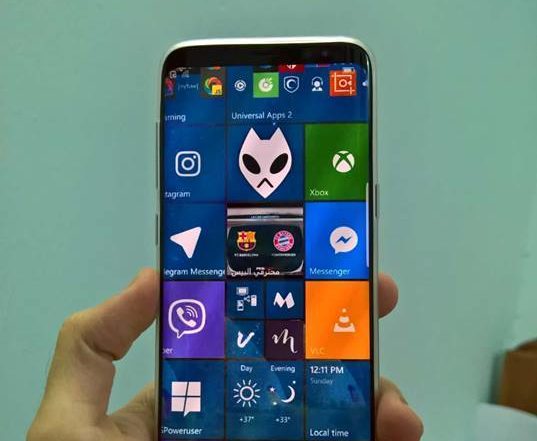 Pictures of Samsung Galaxy S8 Running Windows 10 Mobile OS leaks online
We are pretty sure Google is not going to like this news. Whatever the case may be, a few live pictures showing off a Samsung Galaxy S8 running the latest Windows 10 Mobile operating system have leaked online. Although we are unsure about the legitimacy of the leaked pictures, the recent Microsoft-Samsung partnership in bringing Samsung Galaxy S8 Microsoft Edition to the market makes it difficult to rule out the possibilities of an upcoming flagship running Windows OS.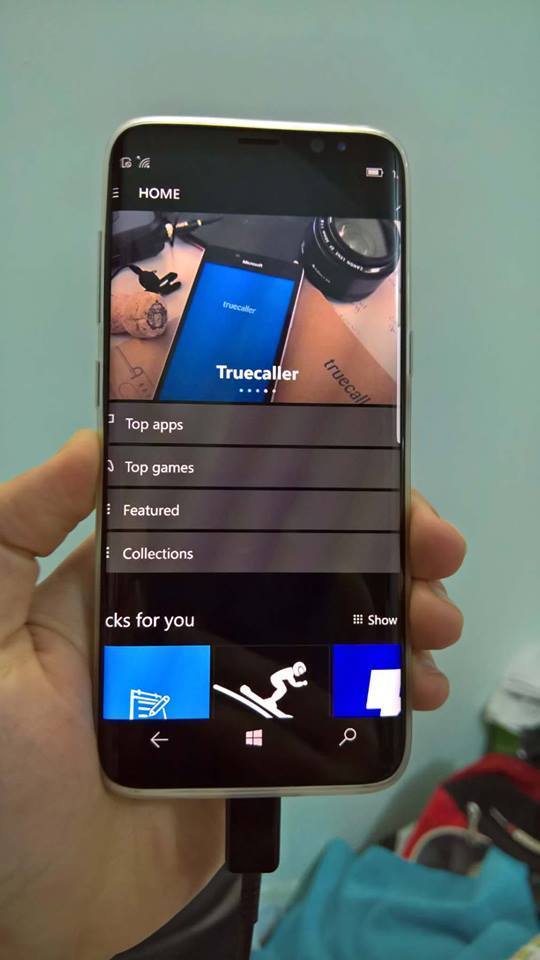 The first picture in question showcases the Windows mobile store on the infinity display of Galaxy S8. It is worth noting that some parts of the online store are out of the display, suggesting that the phone could be running an unfinalized build of the software.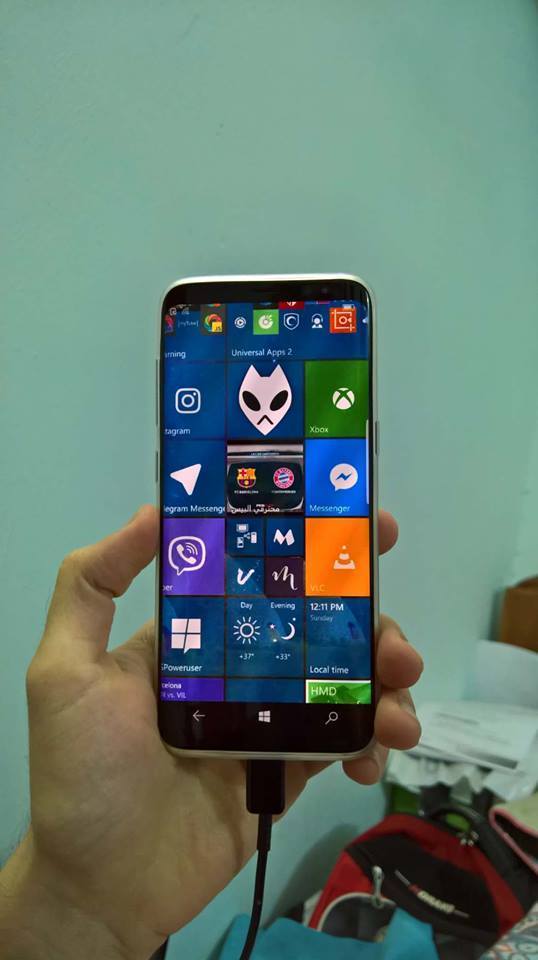 Moving on, the second picture reveals the home screen of the Windows 10 OS, with the apps being displayed in the form of tiles.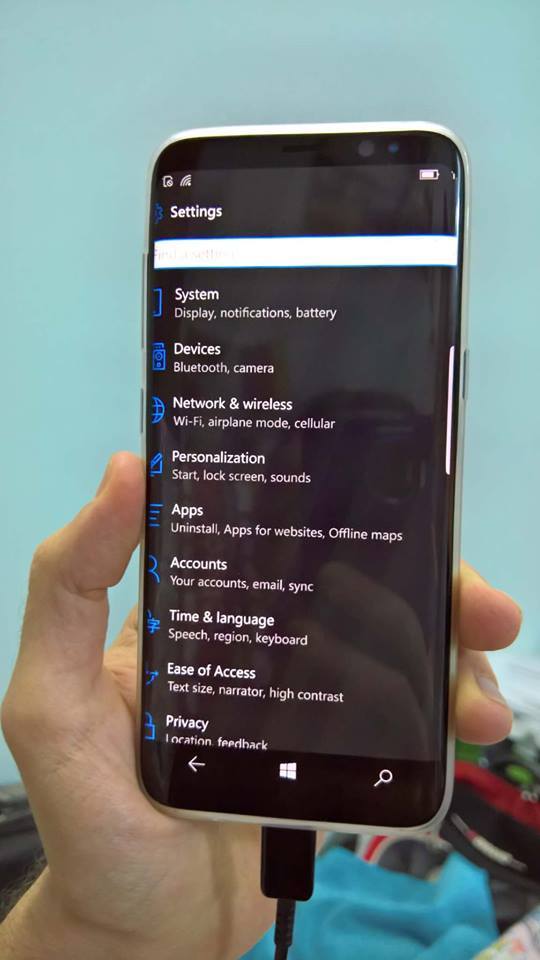 Finally, the third picture presents the settings panel to tweak the smartphone based on your needs.
If we are to go by the leaked pictures, this handset could be the most powerful Windows-powered smartphone when it hits the market. As we advise you to do with every leak, take this leak too with a pinch of salt until there is a confirmation from a reliable source. Stay tuned to DroidHere.com for more details on the article.
Source (pictures): MSLeaks