Nokia 9 leaks
Nokia has already released three Android-powered phones, namely, Nokia 6, Nokia 5 and Nokia 3. To be honest, all the three smartphones failed to impress us, because they did not have any high-end specifications to boast about. We were all waiting for something premium to come out of the Finnish company, however, nothing of that sort has popped out so far. But, a few leaked sketches reveal that Nokia's first proper flagship is in the works, that is scheduled to be launched later this year.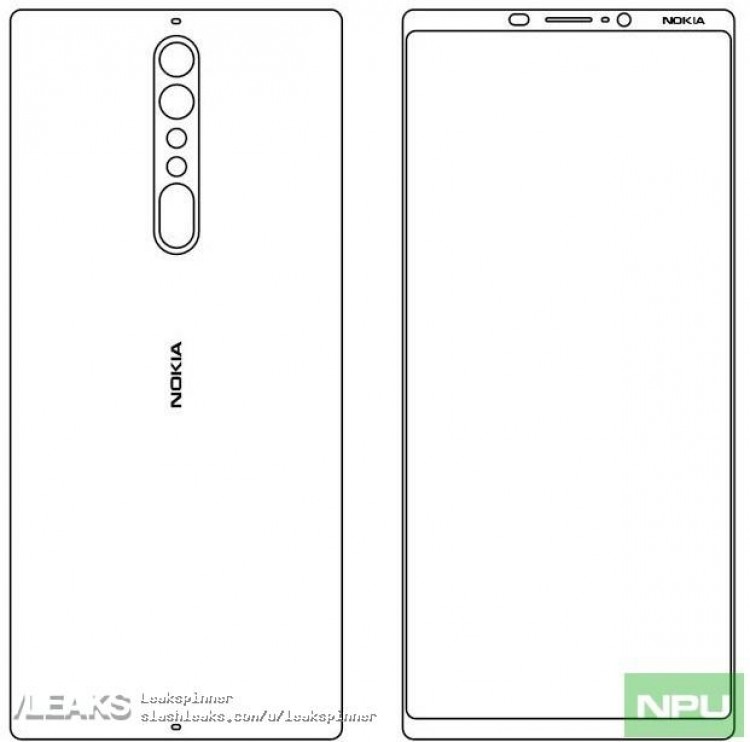 If the leaked sketches are legit, the Nokia 9 will feature an infinity display, just like the Samsung Galaxy S8. Moving on to the rear side, the phone seems to sport dual cameras along with dual LED flash. The rear side will also feature a fingerprint sensor.
Since the info did not come from a verified source, you might want to take the sketches with the appropriate grain of salt. Meanwhile, you can check out some of the possible specs of the device.
Processor: Snapdragon 835
RAM: 8GB
Storage: 128/256GB
Display: 5.8-inch IPS LCD
OS: Android v7.1 Nougat
Camera: 22MP dual-rear camera, 12MP selfie camera
Battery: 3800 mAh
Image source: Slashleaks