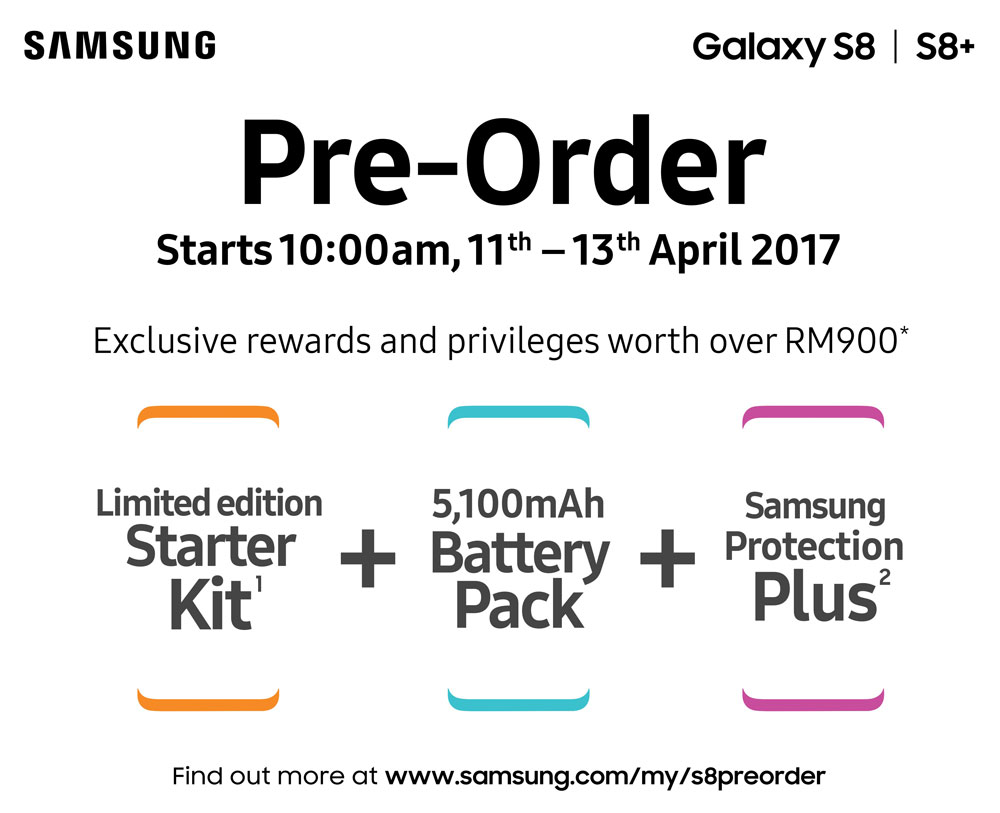 Pre-order Samsung Galaxy S8: There is a happy news for all the Samsung Galaxy S8 and S8+ fans in Malaysia. The prices of both the smartphones have been officially unveiled by Samsung. Samsung Galaxy S8 is priced at RM 3,299 ($743.60), while its bigger brother Samsung Galaxy S8+ is priced at RM 3,699 ($833.76).
The smartphones are scheduled to go on for pre-orders starting from April 11 at 10 AM local time. As an icing on top of the cake, you'll also get a bunch of freebies along with the smartphone. The Limited Edition Starter Kit includes a clear cover, a screen protector, a wireless charger stand, and a USB Type-C cable. Well, the goodies ain't over. Samsung is also giving away a 5,100 mAh battery pack that will give you extra juice over the built-in battery.
The pre-order customers will also receive the Samsung Protection Plus, so that you don't have to worry about mechanical/electrical damages. The service also promises 1 year of screen crack protection that allows for one-time replacement of your accidentally cracked screen.
The freebies you get along with the order, are themselves worth over RM 900. So, this counts as one of those deals you can't afford to miss.