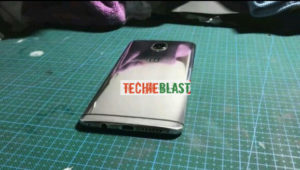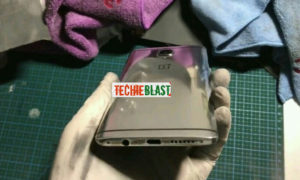 Leaked Chromium OnePlus 3T
The highest rated Smartphone in India, OnePlus 3T has been leaked in yet another color variant – Chromium. The leak comes right after the huge success of the recently released "Colette Edition" and "Midnight Black" version of the smartphone.
The pictures spotted on the tech blog, TechieBlast, shows a OnePlus 3T with a chromium body, that looks as great and shiny as the other recently released color options. It shows the camera and the OnePlus logo on the rear side, along with antenna bands running on the top and bottom. The Chinese manufacturer, however, has not made any official statements yet about the new color treatment on their flagship device.
The upcoming Chromium variant of the OnePlus 3T is expected to debut wth 128GB internal storage, which is apparently what the company has been doing with their latest versions of the smartphone. Stay tuned as we provide more details about the leak.