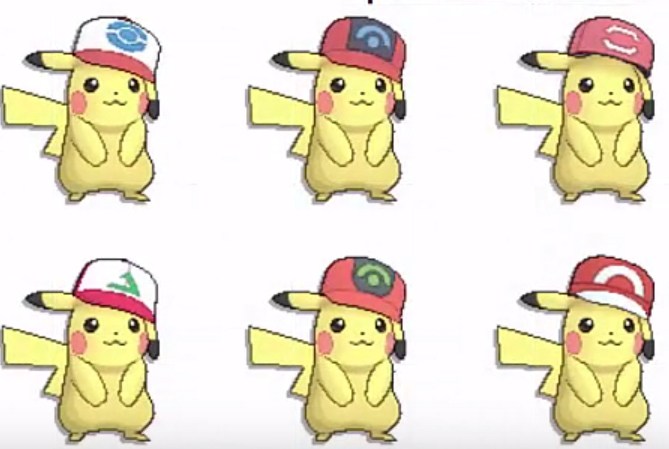 Pokemon Sun and Moon players should be happy to know that they will be given access to a special Ash Pikachu in the upcoming future. The special Pikachu is going to wear different Ash classic hats but there is a catch though. Players will first have to pre-order a ticket for the "I Choose You" Pokemon movie. The special event will start on April 15th and it will last until October 9th, so players have enough time to try out all the special Ash Pikachu hats.
I Choose You
The movie is going to be shown in Japanese theaters and the movie's story is going to revolve around Ash when he first begun following his dream to be the greatest Pokemon Master. Even better, rumor has it that "I Choose You" is actually going to show how Ash and Pikachu first met. We should also mention that the movie will appear on the day that the Pokemon franchise celebrates 20 years of activity.
Special Ash Pikachu
As previously mentioned players will be able to pre-order tickets and receive a special Ash Pikachu in exchange. The famous pocket monster will wear one of Ash Ketchum's traditional hats and it will also use the special Z-Move. The aforementioned move uses the Pikashumium Z-Crystal and it will cast a Volt Thunderbolt that's going to cause 10,000,000 damage. We can be sure that Pokemon Sun and Moon players that manage to get their hands on the special Pokemon are going to be able to defeat all of their opponents with the special move.
On the downside, this promotion seems to be exclusive to Japanese residents. The production studio behind the movie and Pokemon Sun and Moon have yet to announce when or if the movie "I Choose You" will arrive in the Western world.
Nonetheless, the movie will arrive in theaters on July 15th and it will definitely be a top hit in Japan. If the movie does as well as expected, we can be sure that the production is going to want to launch in the US as well. Until then, all that we can do is wait and hope that we will be able to get our hands on the special Ash Pikachu.