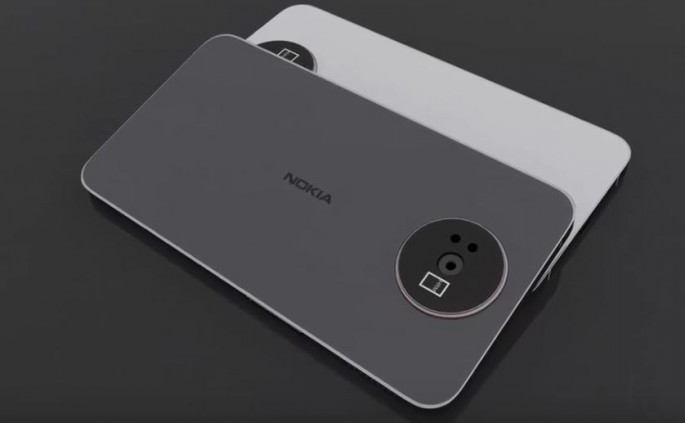 All major tech companies attended MWC and unveiled their new devices and while we got to see a bunch of great handheld devices, one was missing. The internet was buzzing with rumors that pointed out Nokia 8 will be launched during MWC. Well, this didn't happen and Nokia 8 was kept under wraps. Fortunately, recent rumors and reports are showing that Nokia 8 isn't that far away.
Read now: Prices of Nokia 3, Nokia 5, Nokia 6 and Nokia 3310 Revealed
Nokia 8 Rebranded as Nokia 9
The Finnish manufacturer has already launched a couple of devices but Nokia 8 is expected to be its smartphone flagship, therefore Nokia 8 will be a high-end smartphone. Rumor has it that the device will actually be rebranded to Nokia 9 in order to make space for other two smartphones. This seems quite plausible since Nokia 6 is already out and Nokia 7 should be its successor.
Nokia 7 and Nokia 9
These two smartphones are going to be more mid-budget oriented unlike the quite affordable Nokia 6. Even though the Finnish manufacturer didn't disclose any information about them, we already have an idea of what to expect. Both of them are going to be equipped with Qualcomm's Snapdragon 660 processor. This goes against the rumors that were hinting towards a Snapdragon 653 chipset. Although this new processor is better since Snapdragon 653 is infamous for overheating.
Additionally, Nokia 7 and Nokia 8 are expected to ship with an innovative design that doesn't resemble Nokia 6 at all. Both of them are going to ship with a sleek looking edge-to-edge display and small top and bottom bezels. Also, Nokia is reportedly going to equip the two smartphones with Full HD and QHD panels.
Nokia 7, Nokia 8 and Nokia 9: Release Dates
Surprisingly, all three smartphones are supposedly going to be unveiled in the same day. This way, Nokia will make sure that the entire world is paying attention to its smartphones. Regarding the release date, rumor has it that HMD Global who owns Nokia wants to book an event for June. This event will be the perfect opportunity for Nokia to unveil its highly anticipated smartphones. Nonetheless, we can be sure that these three devices are going to take the market by storm when they finally come out.