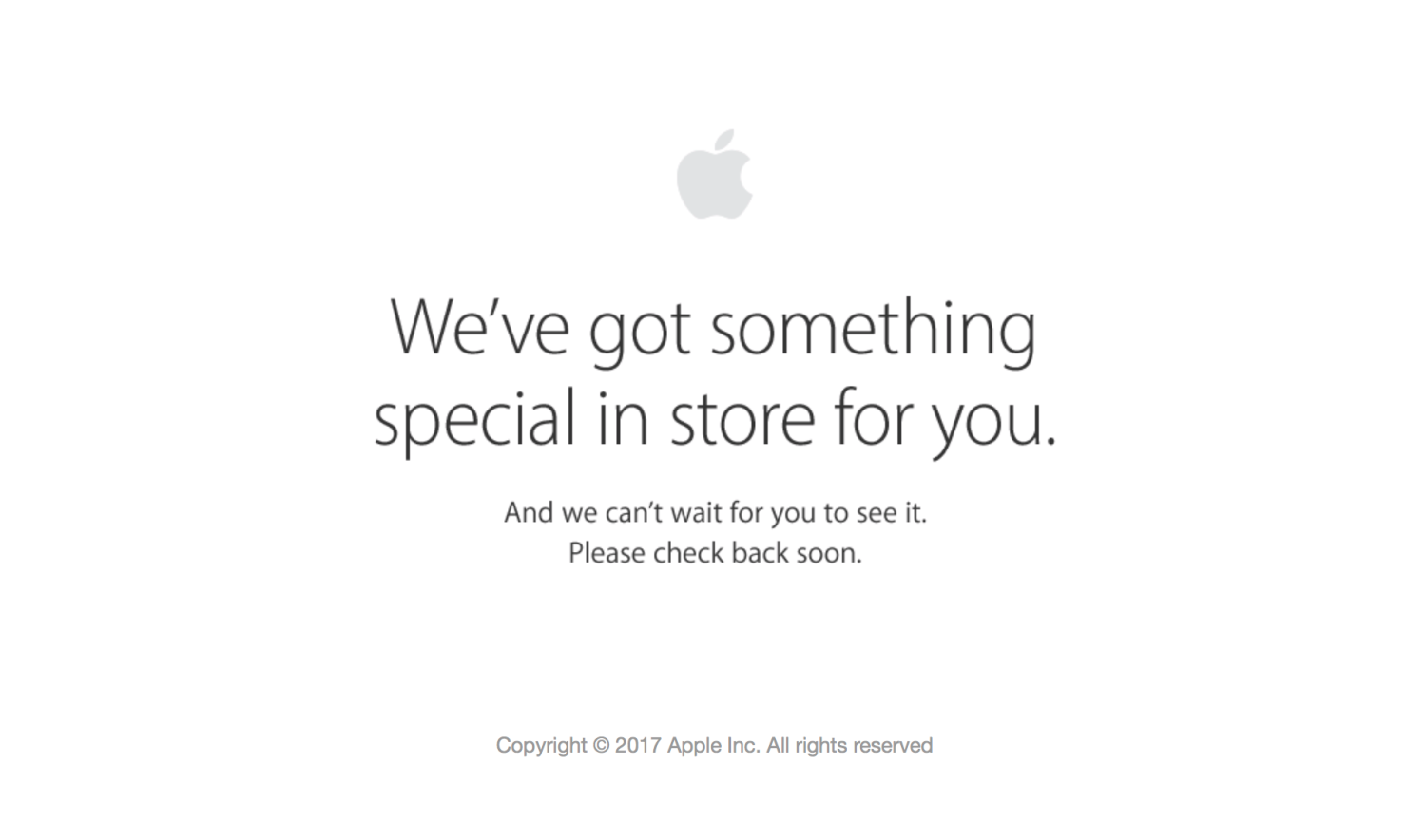 "We have something special in store for you" message on the Apple online store give me goosebumps every time I see it, especially when it appears in time for an expected iPad launch. But this time around, the secretive company has not announced about any special events to unleash their new products. It looks like Apple has decided to reform their 'traditions' and make their products directly available to purchase – or maybe not.
According to several rumors, the Cupertino company is expected to announce three new iPads this month, two of them being the upgraded versions of the 9.7-inch and 12.9-inch iPad Pro along with a new 10.5-inch bezel-less iPad bundled with Apple Pencil 2.
The online store went down shortly after midnight this morning and is still down right now. According to 9to5Mac, it is scheduled to be down for about 5 hours, that is until 5:30 AM Pacific Time, and so we'll have to wait for about half an hour more to see what Apple has got in store for us.
Stay tuned to our site as we update more details about the article.