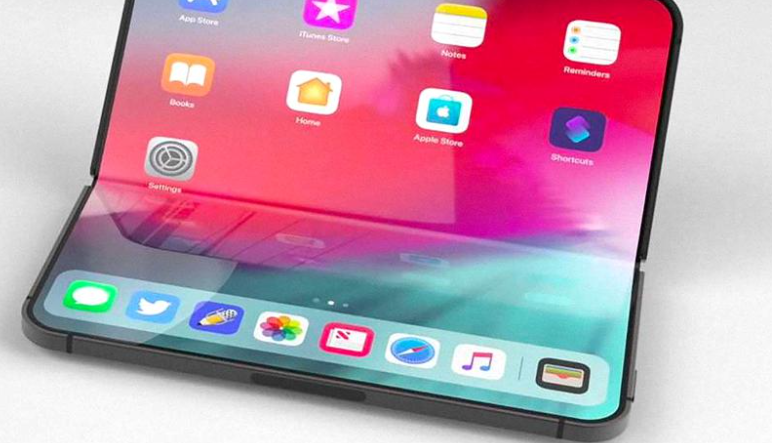 The first Apple phone with a foldable screen could benefit from several innovations designed to prevent premature screen failure.
One of these is a new mineral glass formula, which uses ceramic particles to reduce the chances of breakage due to repeated bending. Another aspect that Apple is trying to improve is the resistance to temperature extremes, the sudden exposure to cold being a common scenario for breaking the screen.
Described in a recently published patent, the solution found by Apple involves protecting vulnerable parts, such as the folding area near the hinge, by selectively heating the screen. One way is to use a Screen Saver. In order not to increase the battery consumption too much, a simple static image could be used, which would cause the OLED matrix to heat up.
Also with the idea of ​​using in very low temperature conditions, Apple engineers also propose the use of a magnetic system to fix the foldable screen in the closed position, in the idea that other mechanisms could be blocked by the penetration of moisture and frost.
The patent does not provide estimates of the impact on autonomy, but we can assume that Apple will compensate by using a larger capacity battery. Another help for energy conservation could come from the screen technology itself, the expectations being that Apple will take over the LTPO technology, developed for the iPhone 13 Pro and iPhone 13 Pro Max series. These screens will be able to use dynamic refresh rates between 1Hz and 120Hz, depending on the type of content displayed. Thus, battery consumption when displaying a static Screen Saver should be limited to the heated part of the screen, avoiding the activation of other energy-intensive components.
Given the complexity of the new iPhone, compared to other foldable phones of the current generation, the launch deadline set for 2023 should not surprise. We can only hope that Apple will be able to pass the stage of internal testing and validation of the final design without too many delays caused by unforeseen problems.