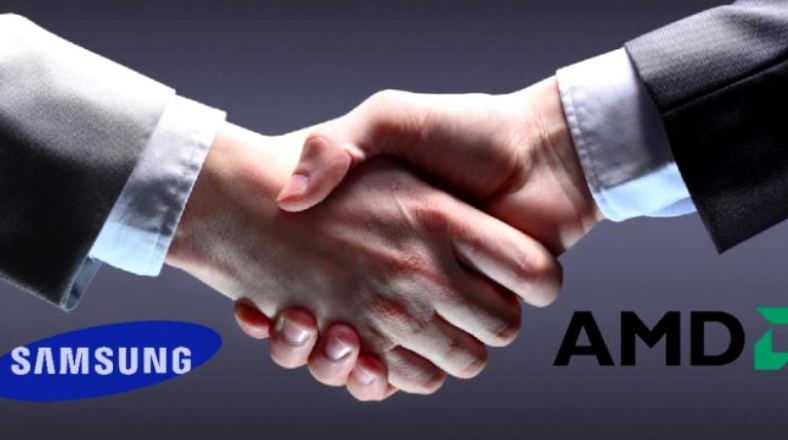 Fans' expectations for the launch of a Samsung phone with Radeon graphics acceleration will not be met exactly, the partnership with AMD being fruitful first by launching a laptop model.
Samsung announced in June 2020 a very promising partnership with AMD to license the RDNA graphics core and include it in its own chipsets, historically addressed to devices in the category of tablets and smartphones. Expectations were that the agreement would allow Samsung to "pair" processors from its own Exynos range with GPUs developed by AMD, replacing the "Mali" solutions used until then on Samsung chips.
Fueled by more or less justified enthusiasm, fans' hopes were dashed for the next Galaxy Note or Galaxy Z Fold model. However, new rumors launched from close sources Samsung indicate a more cautious approach, the South Korean manufacturer will use the Radeon core originally developed for PCs and consoles, exactly as intended by AMD. Thus, instead of smartphones with AMD Radeon acceleration we will have Windows 10 laptops running on the ARM architecture, using augmented Exynos chipsets with RDNA graphics acceleration.
Although Exynos and Radeon are well-known brands, the concept of Windows on ARM is still far from the notoriety desired by Samsung. Part of the blame lies with Microsoft, with the Windows 10 developer failing to fill the huge gap between the X86 and ARM architectures, the problem of access to compatible applications and the lack of performance compared to X86 solutions remaining discouraging factors. Nor is the fact that Apple has already come up with a competent alternative, in the form of the M1 platform, not very helpful for Samsung, the efforts to establish an area of ​​influence in the Windows on ARM ecosystem seem unjustified, compared to the possible benefits.