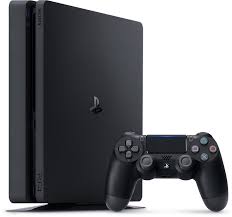 The console war between Sony and Microsoft seems to never end. Sony recently one upped Microsoft by posting its holiday season PlayStation 4 sales percentages. It's easy to see why Sony would want to brag. Those sales percentages are quite impressive. Worth mentioning is that Microsoft has yet to unveil the exact number of Xbox One units sold during 2016.
Usually Microsoft and Sony would compete in the graphics and processing power department but now there's a new category. This is quite a smart marketing move from Sony because customers are more inclined towards acquiring a bestselling product. Additionally, knowing that the majority of console gamers are on PS4 makes Sony's gaming console even more appealing.
The Japanese based tech giant managed to sell over 6.2 million PS4 units and that's only during the holiday season. The combined number of PS4 units sold altogether is now 53.4 million. We think it's pretty clear why Microsoft decided not to show how many Xbox One units were sold in the holiday season.
According to Sony's report, the company has brought in over $5.3 billion during 2016. This is actually a bump over 2015's $5.2 billion. The reason why Sony managed to generate such a huge amount of profits is because it has been quite active over the last year. While Microsoft has only launched Xbox One S, Sony came out with PS4 Slim, PS VR and PS4 Pro. The last two were the ones to sell the most.
The VR industry has been booming as of late and Sony was among the few companies which capitalize on that by launching PS VR. Especially since PC users were the only ones to have access to VR games until Sony came out with this device. Additionally, there is also a large demand for 4K gaming and Sony filled in that with its PS4 Pro.
Another factor that boosted Sony's sales was the fact that the company decided to bundle its PS4 with the highly popular Uncharted 4: A Thief's End game. This is one of the most popular game franchises and this fourth installment is the last one. With that being said, it's easy to see why Sony has surpassed Microsoft once again.