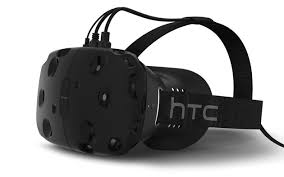 The last year hasn't been a good one for HTC. The company isn't as popular as it used to be and it's sales percentages have dropped as a result. Even though HTC has been having some problems in terms of smartphone sales, its VR headset has been booming. The VR market has been expanding these past few years and HTC is one of the companies that capitalized on that by launching its Vive headset.
HTC To Launch A Mobile VR Headset?
Seeing the amount of profit revenue HTC Vive has been bringing them, the company decided to focus more on creating VR gadgets. Chia-li Chang which is the company's President of Sales has announced that HTC is working on developing a new mobile headset as we speak. The device has been slated to land by the end of the year.
HTC Will Be More Focused On VR Technology
As previously mentioned, HTC Vive has been quite successful. This headset managed to sell over 300,000 units throughout 2017. There are a couple of reasons behind its success. First off, the gadget is equipped with lighthouse tracking system. This feature is really cool to have, it gives users the ability to move in the VR world they are in. The second reason behind HTC Vive's success is that the VR industry is filled with media content but there aren't that many headsets and HTC filled in that demand.
What Can We Expect From HTC Mobile VR Headset
Everyone is speculating that the company's mobile headset will feature the same lighthouse tracking system. This will give it an edge over its competition. Additionally, the HTC official Chia-li Chang stated that the device will not be similar to the one producer by Google.
We can't know for sure what that means maybe Chia-li Chang is hinting that it's not going to feature a cardboard design. If this proves to be true it will increase the gadget's price. Nonetheless, we can be sure that HTC will release additional information along the way. The device is still in its development phase right now and that's why HTC is withholding information.