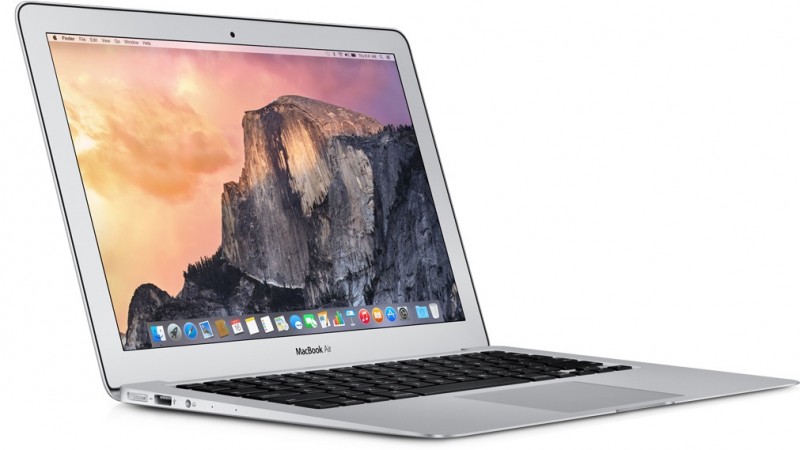 We think it's safe to say that Apple has managed to redeem its place as one of the most successful hardware manufacturer in the world when it launched its latest MacBook Air. This year's MacBook Air features something special that makes it completely different from the other MacBook devices. The feature we are talking about is obviously the highly popular Touch Bar. What Apple fans might not know right now is that they can enhance their new MacBook Air even more by using a small gadget called AirBar.
AirBar was first unveiled at CES 2017 and if you don't know what it does we're going to clear everything right now. This gadget basically gives touch screen capabilities to all laptops an notebooks, including Apple's MacBook Air. What' even greater about AirBar's features is that it is a "plug and play". This means that it only requires a USB connection to work and no extra charger. Additionally, users aren't even required to input any settings all that they have to do is to connect it.
The AirBar comes bundled with a couple of magnets that need to be placed on the MacBook Pro. This way, users can be sure that the device is being held in place. All that's left to do after placing the device over Apple's laptop is to enjoy the fully functional touch screen. What's really cool about this gadget is that it can be used while having gloves on. For example, MacBook Pro users can swipe through a cooking book while still having their cooking mitts on.
The only downside to AirBar is that it needs to be removed in order to be able to completely turn off the laptop. This is a really small inconvenience when taking in consideration the amount of features it brings along.  Worth mentioning is that the company in charge of AirBar stated that users can use different tools with it. For example, users will be able to use a real paintbrush to paint or even a stylus. Nonetheless, AirBar is going to be made available for purchase on March for the price of $99.