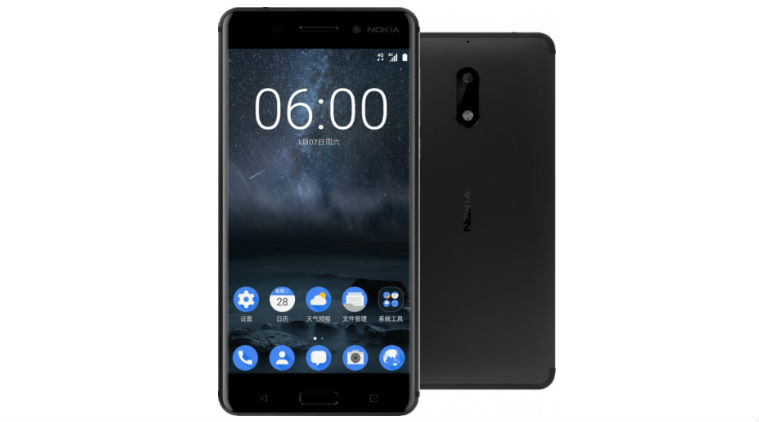 Nokia has made an official announcement last year, saying that it is teaming up with HMD Global for its comeback in the "smartphone game".
Well, the Nokia 6 is the first Nokia branded smartphone that has been unveiled by HDM Global. The new handset comes with a physical home button that's located below its display and on either side of the button there are capacitive buttons for shortcuts and back.
An USB port is found at the bottom, and at the right of the port there are two speakers coupled. On the left side of the USB port you will notice the microphone.
According to AndroidAndMe website, the upcoming Nokia 6 offers the following specs:
a display size of 5.5-inch that supports a resolution of 1920×1080 pixels, which is protected by a 2.5D Gorilla Glass;
a Snapdragon 430 CPU;
4GB of RAM;
an internal storage of 64GB;
a primary camera of 16MP and a secondary camera of 8MP.
HMD has already confirmed that this new smartphone features dual amplifiers that offer 6db louder sound. At the same time, the company has made the sound even deeper, richer and with unrivaled clarity. According to Android Police, the device was developed by Microsoft, but it will run on Android Nougat out-of-the-box and it will be branded as "the first Nokia smartphone powered by Android".
Arto Nummela, CEO at HMD Global, claimed that the Nokia 6 is a result of listening to the consumers who wanted an awesome device with great durability, display features and entertainment.
The upcoming Nokia 6 will be sold in China via JD website and it is currently valued at 1699 CNY, which is about $246. According to HMD Global, this handset will be released exclusively in China in early 2017, but it didn't mention if it will ever be present in the US stores.