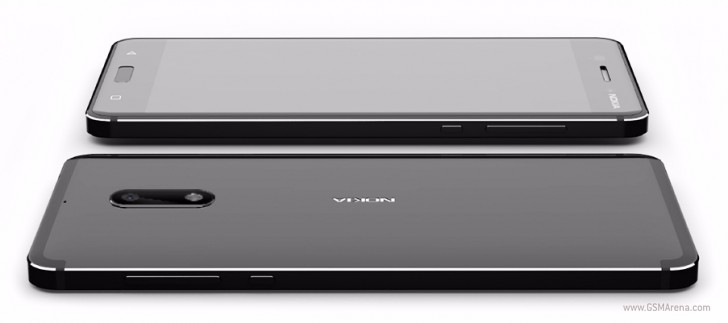 As everybody knows by now, the smartphone market is the most competitive one among all tech departments. All major tech manufacturers are refreshing their flagship lineups each year but what really makes it so competitive is the fact that new competition tags along each year. This year's biggest tech manufacturer to join the smartphone race is Nokia. The Finnish manufacturer announced its comeback during CES 2017 and it will do that with a complete new Nokia lineup. While the devices have been confirmed, Nokia has yet to announce their official launch date. Right now, tech experts believe that February's MWC is the perfect time and place for Nokia to unveil them.
The reason why Nokia is making such a strong comeback is because it was acquired by HMD Global from Microsoft and HMD Global isn't wasting any time. In fact, Nokia 6 which is the company's flagship has been already launched in China. While some might wonder why the device is exclusive to Chinese residents, there's a good reason behind that. China has almost double the amount of smartphone users than the US does and Nokia is able to generate larger amounts of profits in China.
Nokia 6 is truly worth of its flagship title being equipped with only high-end hardware pieces that have been optimized to provide users with stable performances. The smartphone ships with a 5.5 inch IPS LCD display that has a pixel resolution of 1080 x 1920 and 403 ppi. Now in terms of hardware, Nokia 6 is powered by Qualcomm's Snapdragon MSM8937 Snapdragon 430 processor. This chipset is quite powerful being an octa-core that clocks at 1.4GHz and also because it's paired with an Adreno 505 GPU and 4GB of RAM.
Regarding Nokia's complete lineup consists of Nokia 6, Edge, C1 and a few other high-end variants. While we don't have that much information about them we do know that Nokia is set to showcase these devices alongside Samsung at the Mobile World Congress. The good news is that MWC is just around the corner because it takes place in Barcelona during February. Nonetheless, maybe Nokia will be able to reign supreme once again similar to the Symbian era.