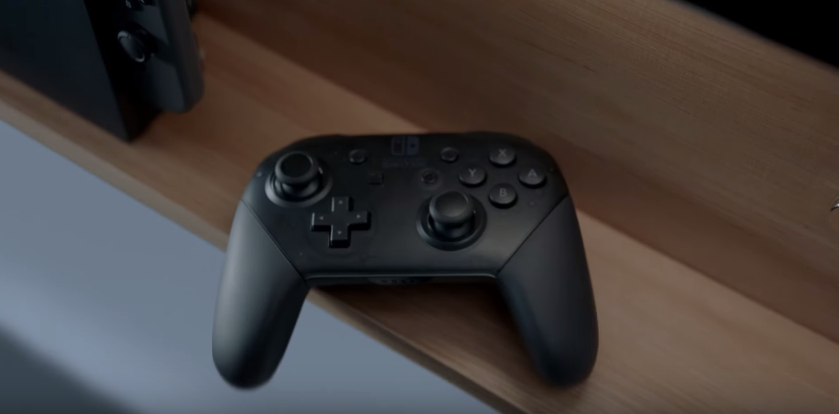 All that the tech community has been talking about lately is Nintendo's hybrid console. Nintendo recently unveiled Switch two weeks ago and the company has been bombarded with pre-orders since then. Regarding Switch pre-orders, customers were able to choose from a bunch of different accessories including the highly popular JoyCon controllers, but one product was missing and that is the Switch Pro Controller.
The reason why Switch is so highly popular right now is because it's the first of its kind being hybrid. Players can dock the console to a TV set and chill on their couch or just go to the park and use Switch as a mobile console. In order to give players everything they needed, Nintendo has reported that it's working on developing the Switch Pro Controller which was designed for docking use. Interestingly enough, this controller hasn't yet been listed on Nintendo's website but it's expected to come soon.
This raised concern among Nintendo fans because something similar happened when Wii U was released.  What happened that even though Wii U was launched, customers had to wait for a long while until they were able to get their hands on a Wii U GameCube Adapter. Well, it looks like this isn't the case with Switch since reports are showing that Nintendo's Switch Pro Controller has just been approved by the FCC.
Luckily, this information was brought to light in a Reddit post by a user who found out this information. The Redditor also stated that the upcoming controller will have both Bluetooth and NFC frequencies, something which shouldn't come as a surprise to anyone. Now that the controller has passed its FCC certification test, we can expect it to become available for pre-order during the upcoming weeks, or days.
It's great seeing that Nintendo has finally decided to get back into the gaming console race and release a new console. Especially since Microsoft and Sony have been competing against each other all throughout 2016 and already released new variants of their consoles. We can be sure that Switch will generate huge amounts of profits for Nintendo and not only because it's rather special, but because it will have Nintendo exclusive games such as Mario or Zelda.