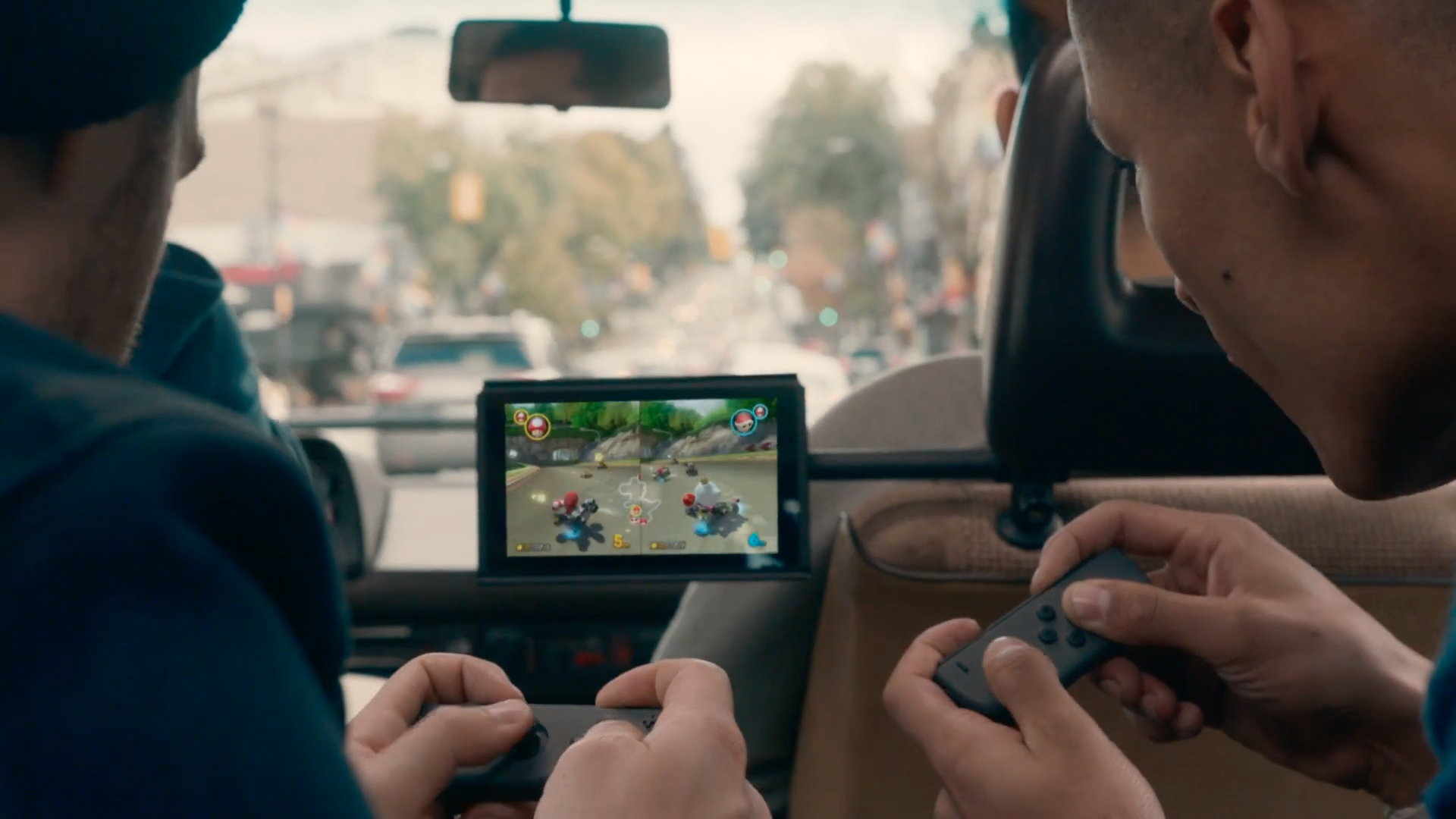 There was great joy among the Nintendo fans, since for the first time since the release of the Wii U console they are working on a new product. The new project is named Nintendo Switch, and it is in fact a hybrid between a home and a portable console that is estimated to cost around $300. The new thing here is that it will be suitable for playing both at home and on the go.
The principle behind this concept is a simple one: the console is in fact the tablet. Once you slide it in the dock, it becomes a home console. Slide on the two special controllers Joy-Con and you make it portable. The new device should be released on March 3rd, which is quite soon. However, Nintendo gave its fans the chance to test out the upcoming system on January 13, when a press event took place in New York City.
When you attach the controllers on it, it becomes a 6.2 inches tablet with the two controllers attached on each side. One of the games that were available for testing at the press conference is called "Splatoon 2". It is in fact a third-person shooter that lets you compete online. You have a paint gun and you have to paint as much of a surface as possible before the others. However, one thing that disappointed the testers was the fact that in order to control the game, you had to tilt the screen, but when you did that, you couldn't see what was going on in the game anymore.
Despite the fact that some people complained that there are too many buttons crammed into a relatively slim space, the console seems to bring up an interesting design that aimed to recreate the original feeling of playing on a Nintendo.