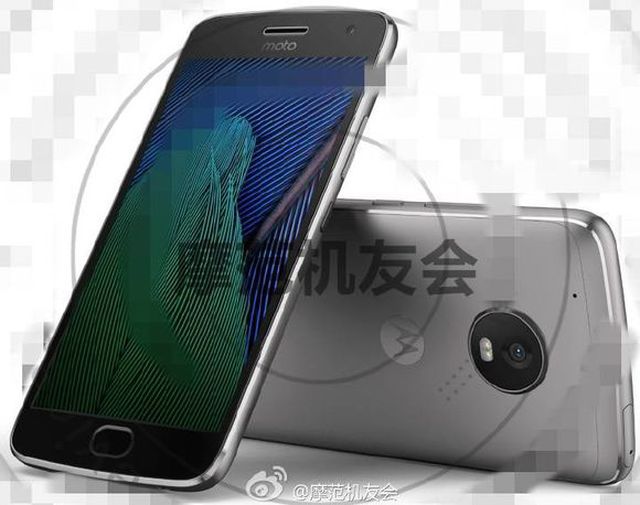 After the unexpected appearance, Moto G5 Plus has been detected on the Weibo social network. This time it isn't about a lost device, but it's a cover image that has come online before the official announcement. The new picture confirms that the pattern that we saw the other day online was real, was offering the same design lines.
It seems that Lenovo wants to push the new Moto G5 Plus somewhere closer to Moto Z models, a set of embossed cameras, which is enclosed in a circle, with metal frame and a high size display. The phone has a unibody construction, as the top can be observed the SIM card tray. Streaks on the back appear to complete the design and don't seem to hide a battery access cover.
At the technical specifications section rumors say that it is a device with a Full HD resolution display of 5.5″, Snapdragon 625 chipset, 4 GB RAM, 32 GB of storage, 3080 mAh battery capacity and cameras with sensors 13 and 5 megapixels. Below the display can be found a fingerprint sensor, like on the G4 Plus model, launched last year.
The phone should appear in March, so perhaps we will see it formally introduced at Mobile World Congress.