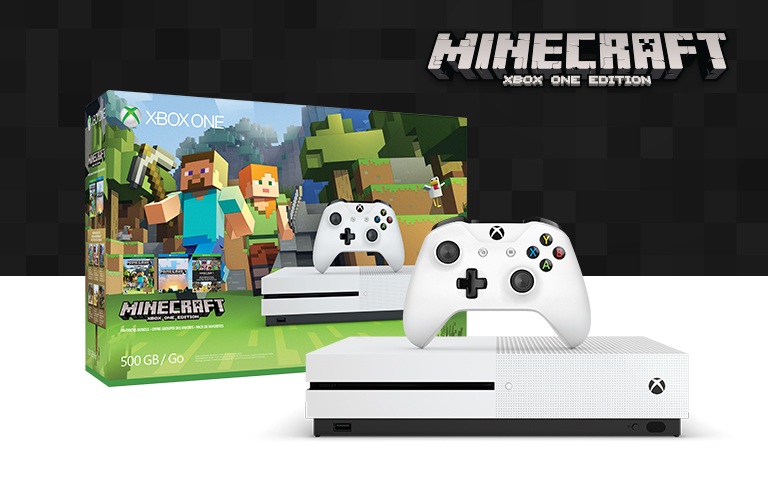 It seems that all the planets have finally aligned as good news for those who want to purchase a brand new Xbox One S from the UK are in for a treat. UK based gamers can now buy a Xbox One S bundled up with Minecraft at a largely discounted price, independent from the 20 pound discount which was announced as of last week.
The Xbox One S to feature this cut in price is the one which sports 500GB of internal storage and comes paired up with the hit game Minecraft. It is currently priced at 200 pounds and it is limited to how many devices a seller has. Such sellers include the likes of SimplyGames which offers the device at a dirt cheap price considering the performance of the Xbox One S at exactly 199.99 pounds.
They've even stepped up their game by announcing that a lot of devices are in stock and those who wish to order it will have it on their desks the following working day at the cost of a transportation fee which will set them back for about 6 pounds when placing the order.
Microsoft's new UK deal sounds pretty good when taking into consideration the fact that the same price of an Xbox One S comes at 220 pounds without taking the free game offered in the package. Considering the hype that Microsoft have offered us with recent game titles which include the likes of Gears of War 4, Forza Horizon 3, Minecraft and last but not least Dead Rising 3 it is high time to make this outstanding purchase.