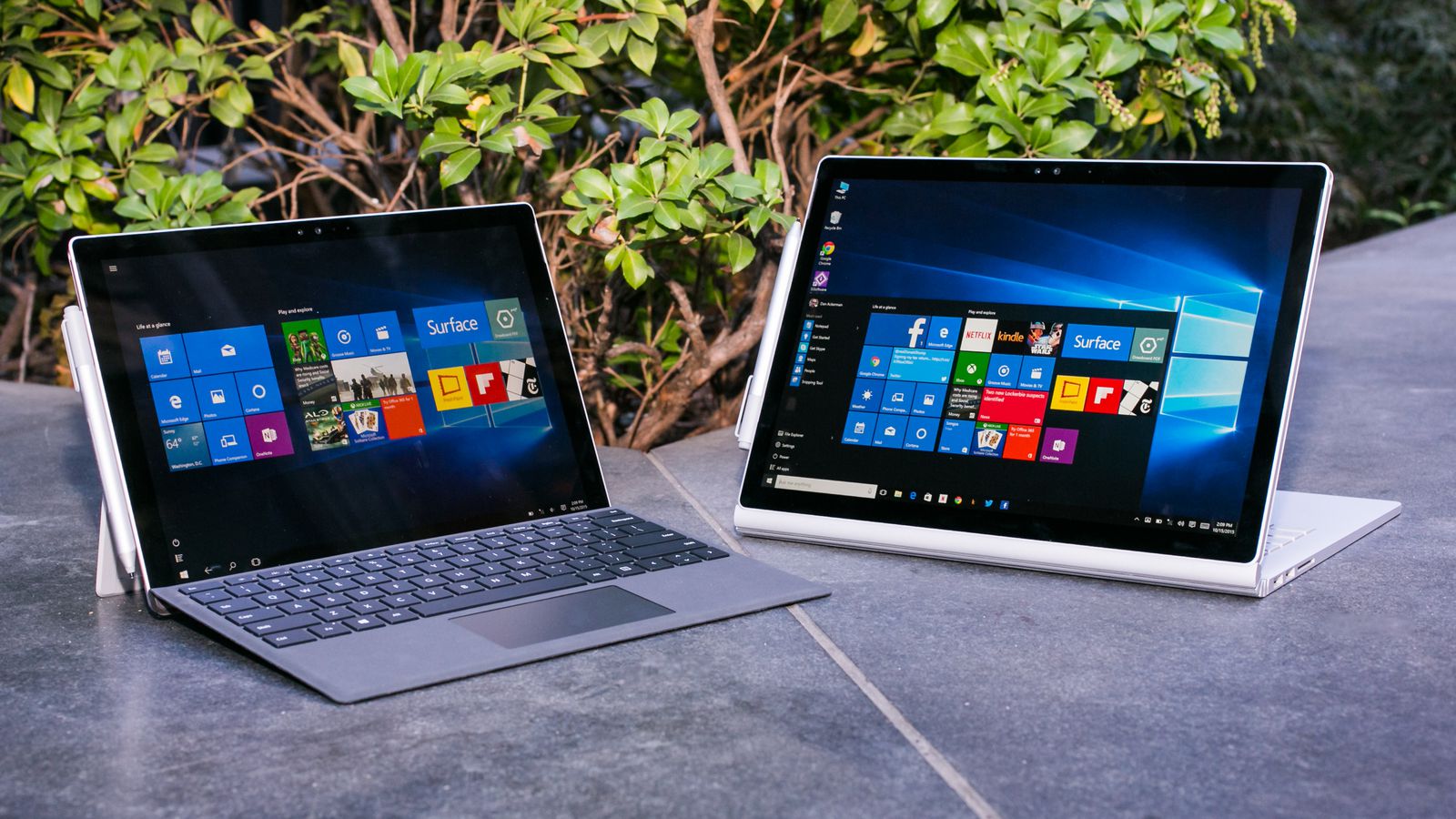 All big tech companies have programmed new devices to be launched all throughout 2017 but the one device which stands out the most is Microsoft's upcoming Surface Pro 5. The reason why this device is so highly anticipated is because Microsoft is expected to equip it with only high hardware specs and nothing else. Rumors are pointing out that Surface Pro 5 is going to be officially unveiled during Spring 2017 and Microsoft's new Windows 10 update will be released alongside Surface Pro 5.
Regarding hardware improvements, Surface Pro 5 is expected to ship with a bunch of major hardware updates alongside other software changes. First off, rumor has it that Microsoft's upcoming device will be powered by Intel's 14 Nanometer Kaby Lake processor which will increase the device's battery life expectancy by a large margin in comparison with its predecessor. The device's performance will be significantly improved as well. Additionally, other rumors are pointing out that the device will be bundled with a new and more enhanced stylus that's going to have wireless charging support. Worth mentioning is that Microsoft might not opt for an Intel processor and rather go for Qualcomm's Snapdragon 635 chipset which will be paired with Windows 10 Redstone 2.
In terms of display, Microsoft fans should be happy to hear that Surface Pro 5 will be able to give them better viewing experiences. Tech experts believe that Microsoft will introduce a more technologically advanced display and the device will have a huge screen resolution of 3860 x 2560 pixels. Alongside the new display and processor, Surface Pro 5 will also be coupled with the whopping amount of 16GB of RAM alongside an upgraded USB Type-C port which should ensure for fast data transfers.
Right now Microsoft has yet to confirm any of these rumors as being true, but we can only hope that they because this will make Surface Pro 5 a powerhouse. Regarding the device's launch date, we can expect it to come around Spring 2017 when Microsoft is set to launch its upcoming Windows Creator's update. Additionally, many believe that the device will be priced around $980 which is quite reasonable when taking in consideration the amount of hardware performances its bringing.