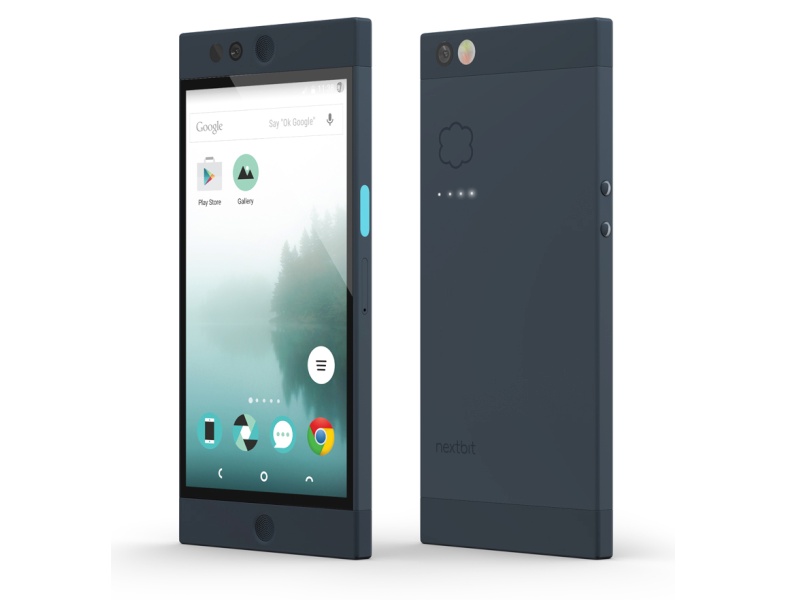 Back in 2015 Nextbit Robin was launched and it managed to get sold out immediately. The reason behind this is that Nextbit Robin was the first one of its kind, being a cloud-based smartphone. The smartphone came with a internal storage memory of only 32GB that couldn't be expanded via microSD but it compensated for that by giving users 100GB of cloud storage. When it was first released it was priced at $349 but now customers can acquire the device for only $139 on Amazon.
Tech savvy customers will be amazed to see what the amount of powerful hardware specs they can get for only $139. Right from the start, Nextbit Robin impresses everyone with its hexa-core Qualcomm Snapdragon 808 processor which is coupled with an Adreno 418 GPU and 3GB of RAM. These hardware specs should be just enough to provide users with stable performances even under heavy usage.
Nextbit Robin ships with a reasonably sized 5.2 inch IPS LCD touch screen Full-HD display that has a pixel resolution of 1080 x 1920 and 424 ppi. The display is also coated with Corning Gorilla Glass 4 which increases the device's glass resistance by a large margin. Also, after further analysis users will be able to see that the display has rich color intensity and great picture rendering functionalities.
Hardware specs and display aren't the only impressive things about Robin, the device also comes with Android 6.0 Marshmallow out of the box. This is surely going to be upgraded up to Google's latest Android 7.0 Nougat operating system during the upcoming months. In fact, reports are pointing out that Nextbit Robin has been spotted running the Nougat operating system in a closed beta. Nonetheless, customers should hurry up and grab the smartphone while its still available.