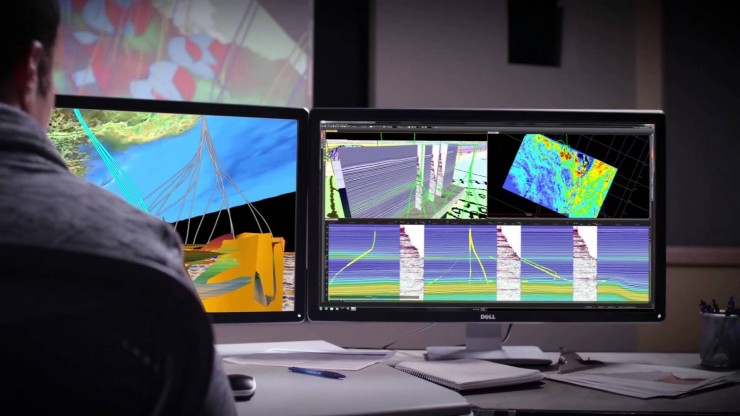 Not so long ago if you found yourself owning a full HD monitor you were considered lucky. In the last year 4K screens have become the go-to option when it comes to high-end gaming, transforming something which was impossible a few years ago to a necessity nowadays.
These monitors have four times the resolution of a full HD one which basically means that more pixels can be found crammed into the same area. The more pixels a monitor has the more detailed and crisp an image will appear. It is highly recommended that a 4K screen should have at least 27 inches to get the most out of it.
4K gaming is surely setting to become a staple in this industry as huge tech giants like Microsoft and Sony are developing devices which are made to destroy each boundary that a game has to offer with their PS4 Pro and the current Xbox Project Scorpio which is hid under the curtains. We've come up with a list of monitors which fit every budget and listed some of their specs to make you have a clear understanding on what they have to offer.
LG UltraFine 4K & 5K
The LG UltraFine comes with two display variants of 27 and 21.5 inch displays and feature out of this world resolution. These monitors offer stunning picture quality offering a 5120 x 2880 resolution with a P3 wide color gamut. They come equipped with a built-in camera with one Thunderbolt 3 port paired with three USB Type-C hubs.
The monitor weighs 8.5 kg and has a built-in power supply which offers up to 85W over Thunderbolt 3 for charging.
Asus PB287Q 28 Widescreen Ultra HD 4K
This monitor from Asus comes sporting a 28 inch screen with a resolution of 3840 x 2160 based on TN panels which have a flicker-free backlight. The design will not impress everyone as it looks just like your basic monitor but they've opted to keep it simple especially because it comes at a price of just a bit over $400.
LG 27UD68P 27 Ultra HD 4K
This device is an inch smaller than the Asus but its looks are virtually stunning with a curved stand that will attract a lot of customers. Its contrast ratio is fairly respectable and comes with a 1000:1 ratio with 300 units of brightness. It also comes equipped with two HDMI ports and a DisplayPort.
Dell P2715Q 27 Ultra HD 4K/5K LCD
The Dell is just about a hundred dollars more than its direct competition but it is believed to be one of the best 4K monitors out there. It technically offers 5K resolution of 5,120 x 2880 pixels and its sharp color representation paired with speakers produced by Harman Kardon will surely attract a lot of fans.
BenQ BL3201PT 32 4K UHD Designer
This 4K display comes at a larger size and is believed to be a great choice when it comes to the professional market. It comes with advanced IPS technology which renders colors to the minutest detail with enhanced productivity as it provides over 300% of working space. It is fairly expensive as it can be bought for $800 and features HDMI, DVI and Display ports paired with five USB 3.0 ports.
Samsung U32E850R 32 LED 4K
Samsung's monitor is just a thing of beauty to look at. It's the largest in its sector as it comes sporting 32 inches and 8 million pixels at a resolution of 3840 x 2160. The monitor comes equipped with the latest picture by picture and picture in picture software and due to this it is capable of rendering 97% of the sRGB color gamut.