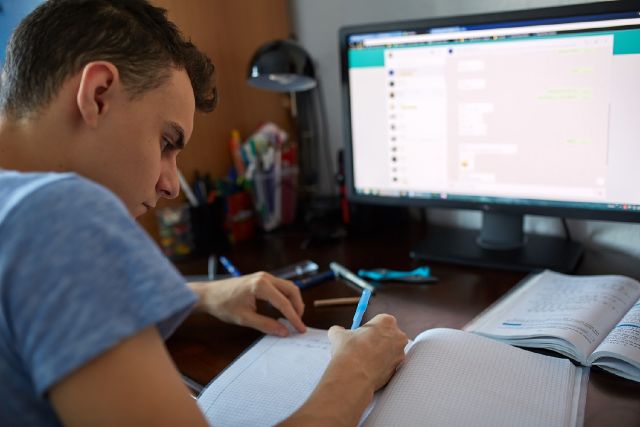 Doing your homework or indeed your coursework is always going to be a drag and there's almost no way around having to do it, which makes it even worse! Luckily for you we've compiled a list of some of the best homework applications that can help you out, check them out below.
PhotoMath:
This app allows users to take pictures of any mathematical equations that the user happens to be facing at any one point. The app allows people to take photos, which will then be solved by the application itself, and gives a full breakdown as to how the entire equation was worked out, which can help you to work out how to work it out next time. Despite being adopted by a number of educators, the software still remains 'quite controversial', in fact, Tijana Zganec, who is the sales and marketing associate at tech company MicroBlink, which created PhotoMath has said: "We didn't develop PhotoMath as a cheating tool. We really want kids to be able to learn, if you want to cheat, you will almost always find a way to cheat. But if you want to learn, then you can use PhotoMath for that."
Duolingo:
Duolingo has become one of the main applications for people to use to learn a new language, and also for helping to translate various texts. The app features a built-in microphone function that monitors your pronunciation and also shows you the different ways that the word can be pronounced and spelled as well as its various tenses such as masculine and/or feminine. Learning a second language is incredibly useful for you and can be also be a huge source of help to you for your university interview too! This can also be particularly useful if for example you have your personal statement template, and need to be able to translate it into another language, if you're looking to study abroad.
myHomework:
myHomework is exactly what it says on the side of the tin! The clean interface of the app and the design make this app great for college, university or school. This homework helper also contains a number of key additional features that can make it even easier to use. Keeping track of assignments has actually never been better or indeed easier! The myHomework student agenda is also today's students favourite way to focus and also to reduce anxiety. With this school tracker, the information is normally hidden in the academic planner is now available everywhere.
Self-Control:
And no, we're not we're not talking about the Frank Ocean song, Self-Control is actually an app that lets you block access to various distracting websites like Facebook, Twitter, YouTube, 9Gag or Reddit, block access to your e-mail, and also to anything else that could distract you on the Internet. Set a period of time, then you just add the sites that you want to block to your blacklist, and then just click "start." By blacklisting these sites that you know full well will tempt you, you can now get your assignments done by working, distraction-free, until the time expires.
Socratic:
Socratic is an iOS only app that will be able to help you with your homework thanks to the help of artificial intelligence (AI). Simply snap a picture of your word problem (Like the aforementioned PhotoMath (See above)), then give the app a few seconds to analyse it, and you'll then be reading all about the proper way to solve it! It's perfect for you, and helps with a lot more subjects than just Mathematics!
For any more advice check out University Compare, a university comparison site that compares over 36,000 degree courses across 425 institutes and offers education advice, personal statement library, guidance and student discounts.