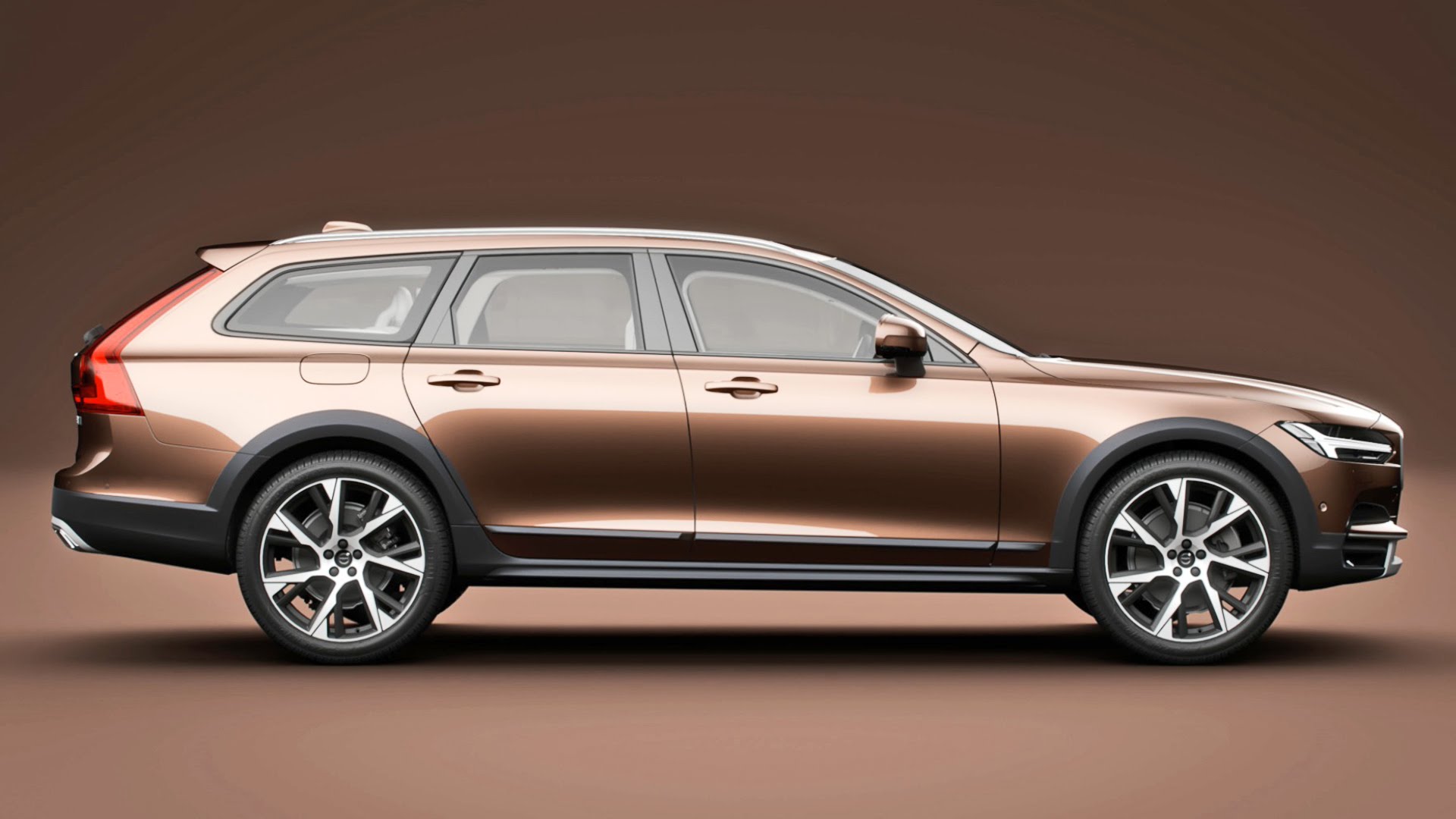 Now that 2017 is here all that this means for car enthusiasts is that all auto manufacturers have already started launching new models. Because we are in the middle of winter what's a better car model to review other than Volvo's 2017 V90 D5 Cross Country. What makes this car a good purchase is the fact that it has been designed for both off-road and on-road driving.
Volvo has a long standing line of Cross Country vehicles which date back to 1997 when the first V70XC was launched. These models have been crafted with one purpose in mind and that is to offer a good driving experience on all terrains. This can be noticed straight from the car's design because it features an all wheel drive chassis which is 65 mm higher than its predecessor. Additionally, Volvo widened the front track by 20 mm and the rear one by 40 mm.
The new model comes with Volvo's trademark black plastic wheel arch extensions but there a few major differences in comparison with its predecessor model. First off, V90 D5 Cross Country looks more polished and refined and it can be acquired in a bunch of new body color alternative such as the green lane. The interior is something different from what we're used to see from off-road cars. The dashboard has been fitted with black leather while a 9.0 inch touchscreen navigation display sits in the middle. Also, as previously mentioned the car has been raised by 65 mm and this gives drivers a better view of the road.
If we take a look under the hood we're going to that V90 D5 Cross Country's all wheel drive is powered by Volvo's Drive-E 2.0 liter turbocharger which has four cylinders. This engine is able of putting up 316 horsepower and 295 lb-ft of torque. Volvo coupled the engine with an eight speed automatic transmission which also gives drivers the ability to opt for manual control. It's safe to say that this Volvo's car is able to fit everyone's needs. Either be it off-road driving or smooth road driving. The best thing about V90 D5 Cross Country is that it gives customers a good alternative for the classic SUVs.