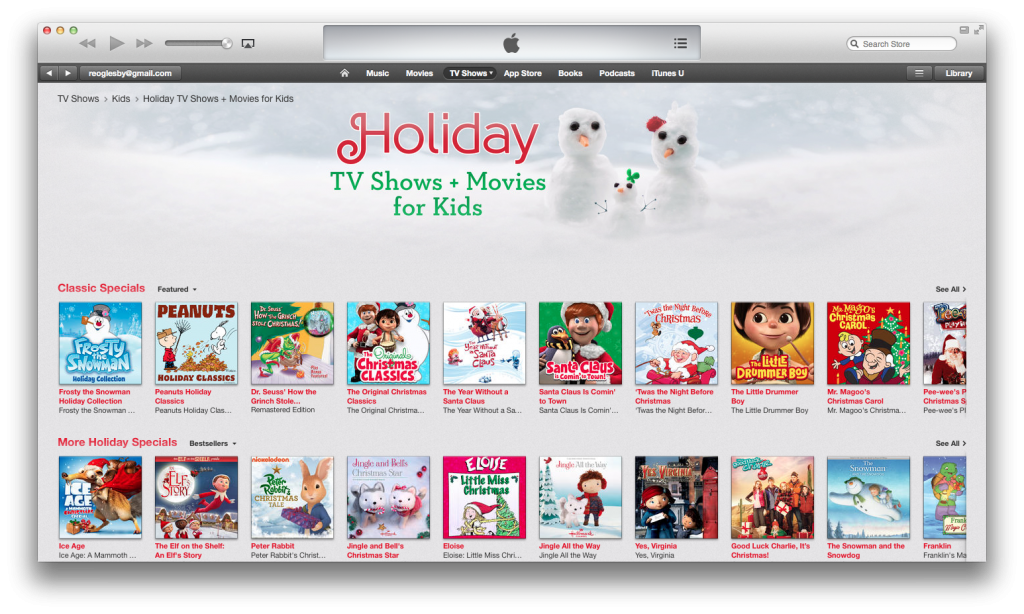 It's almost Christmas and everyone is giddying up for an extreme fun filled Christmas celebration. And what's fun without movies? To help you pick the best movie to watch this winter season, Apple has released the list of Top 5 Best Selling Holiday Movies on iTunes. Well to be honest, the titles in the list may not actually surprise you as they are the ones you would actually expect to be there in any top holiday-themed movies list. The list is as follows.
1.ELF, directed by Jon Favreau and starring Will Ferrel.
2.National Lampoon's Christmas Vacation, directed by Jeremiah Chechik and starring Chevy Chase.
3.Dr. Seuss' How the Grinch Stole Christmas, directed by Ron Howard and starring Jim Carey.
4.Home Alone, directed by John Hughes and starring Macauley Culkin.
5.The Polar Express, directed by Robert Zemeckis and starring Tom Hanks.
So, have you purchased any of these movies on iTunes? Let us know in the comments.