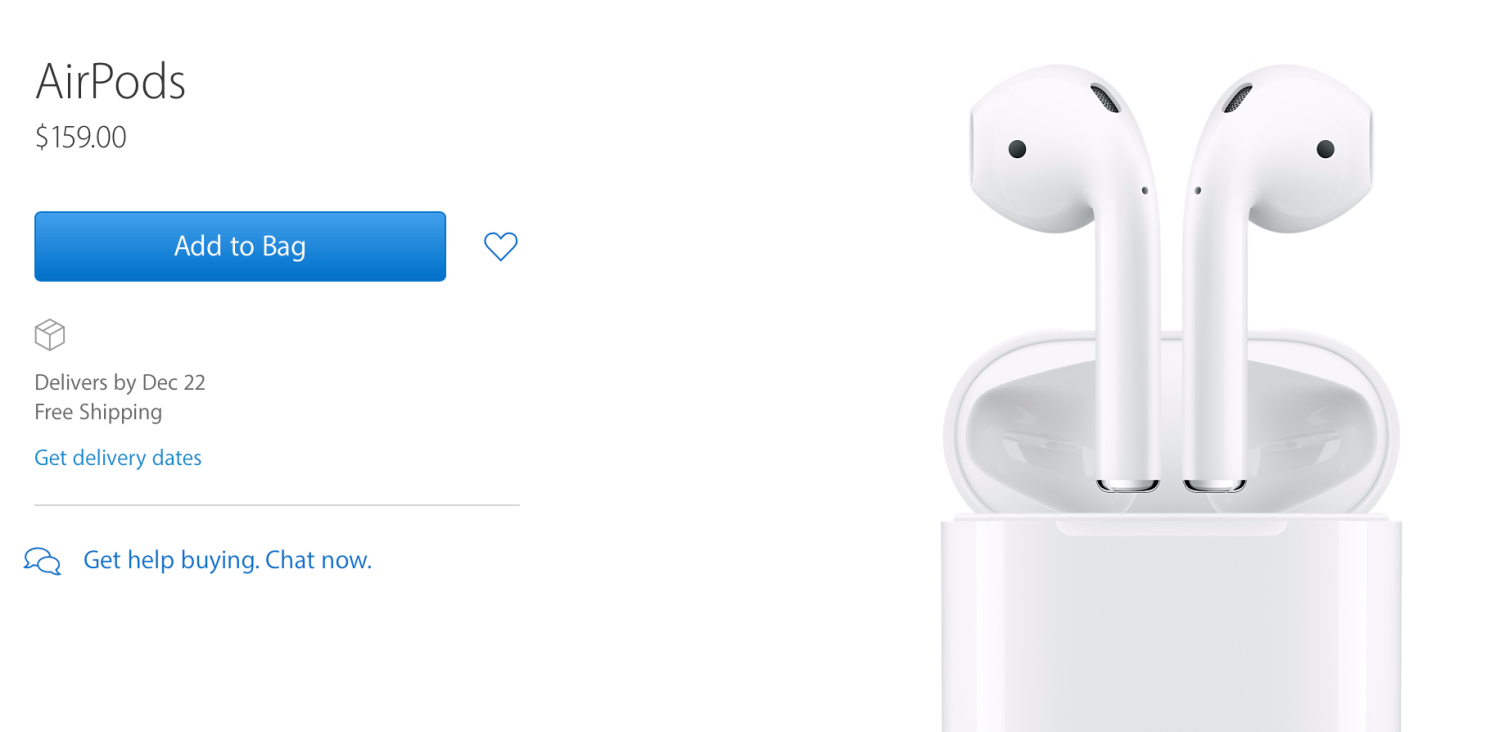 When Apple debuted their latest iPhone 7 and 7 Plus, the company also introduced Airpods – "truly" wireless headphones. After many delays after the launch, the headphones are now up on sale on the official online store of the company.
The Bluetooth headphones are priced at $159 and as expected the stock is limited. An hour later, the product is no longer available for Christmas delivery. In the US, delivery estimates are now quoting December 29th availability. The company promises 5 hours of music playback and high-quality sound through a "seamless and automatic" connection between the Airpods and an iPhone.
There is also a travel case available, which acts as charging station providing 24 hours of battery life for the headphones. Apple Airpods are powered by the new W1 Chip, which allows seamless connection with devices in Apple's ecosystem so that they connect instantly whenever the rechargeable battery case is flipped open near an iOS device.
The AirPods also monitor your listening and will pause music when they're taken out of an ear. Playback controls done through Siri voice commands, which are brought up by double-tapping on the buds.
It's worth noting that this Bluetooth enabled headphones also works on Non-Apple devices, meaning that you could also use them to listen to music on your Android, blackberry or Windows phones. So, why wait any longer? Grab your Airpods now @apple.com