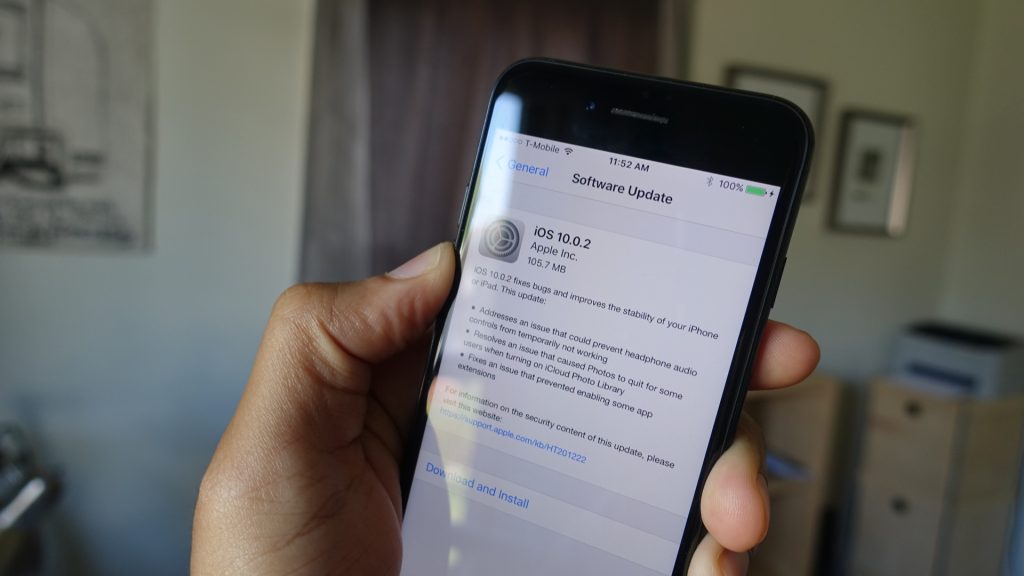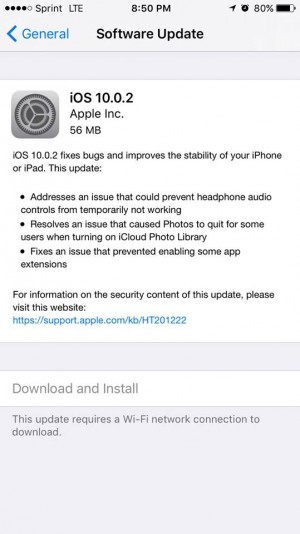 Apple has just released iOS 10.0.2 to fix the glitch that caused the controls on Lightning Earpods to time out.
This first bug-centric update for the new iOS 10, focuses on 3 major issues :
Addresses an issue that could prevent headphone audio controls from temporarily not working
Resolves an issue that caused Photos to quit for some users when turning on iCloud Photo Library
Fixes an issue that prevented enabling some app extensions.
The update is already out, and can be installed by going to Settings -> General -> Software update. Depending on what version of the OS you are updating from, the new update is anywhere between 30 MB – 120 MB.
Some iPhone 7 / 7 Plus users reported about the new Lightning-connected EarPods timing out, which would stop their in-line playback controls from working to adjust the volume, answer calls or use Siri. Unlike the 3.5 mm jack, the Lightning port is all digital which means it relies on software to operate. So this gives Apple an additional aspect to test with every future iOS update.
No rush for the non-iPhone 7 / 7 Plus users : 
iPhone 7 / 7 Plus users with the Earpod time-out issue is advised to update to the new version immediately. But for others, there is no need to rush. iOS 10.0.2 brings no major new features and no high profile security updates.