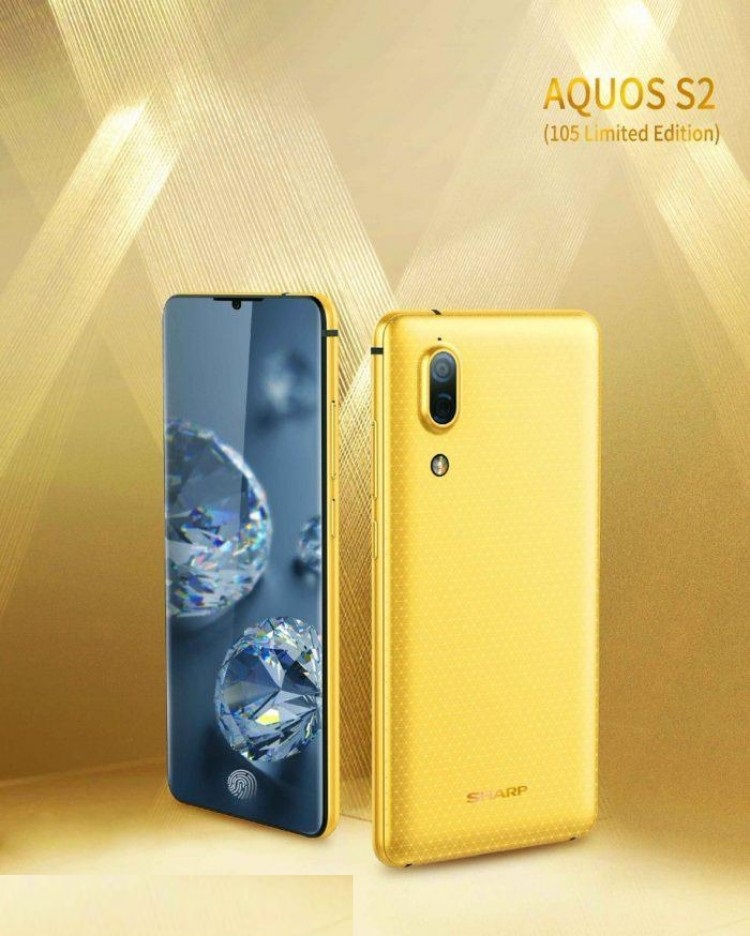 Samsung managed to take the smartphone industry by storm when it launched it's highly anticipated bezel-less Galaxy S8. The South Korean tech giant is enjoying huge success as a result of the popularity surrounding it's flagship smartphone and it looks like other companies are noticing that. The reason why I am saying this is because a a recent leaked picture is showing that Sharp is looking to launch a bunch of bezel-less smartphones of its own.
FS8016 and FS8010 Codenames
The leaked pictures come as a courtesy of the Chinese blogosphere and while this might not be an official source, the pictures are highly believable since Sharp has been meddling with bezel-less displays for a while now. Smartphones made by Sharp have always had a high screen to body ratio and there couldn't be a better time to launch a fully bezel-less device than now.
The smartphone we can see in the leaked pictures are codenamed as "FS8016" and "FS8010". In addition, both of them are rumored to ship with rather large 5.5-inch 1080 x 2048 displays alongside 6GB of RAM. The difference in specs between these models is said to be their processors.
Sharp Aquos S2 (105 Limited Edition)
If the leaked pictures were not enough, another Sharp smartphone was also leaked. This one is dubbed as Sharp Aquos S2 (105 Limited Edition) and it is said to feature a 4K display. To make things even better, rumors are pointing towards an in-display finger scanner which will definitely give it an edge over Samsung's Galaxy S8 flagship.
What makes it highly believable that Sharp is getting ready to launch a 4K panel smartphone is the fact that back in 2015, Sharp announced that it has a 5.5 inch 2160 x 3840 pixels Ultra-HD (4K) display in its stock. Well, now it looks like Sharp is ready to equip it on a smartphone and try to take control over the smartphone industry.