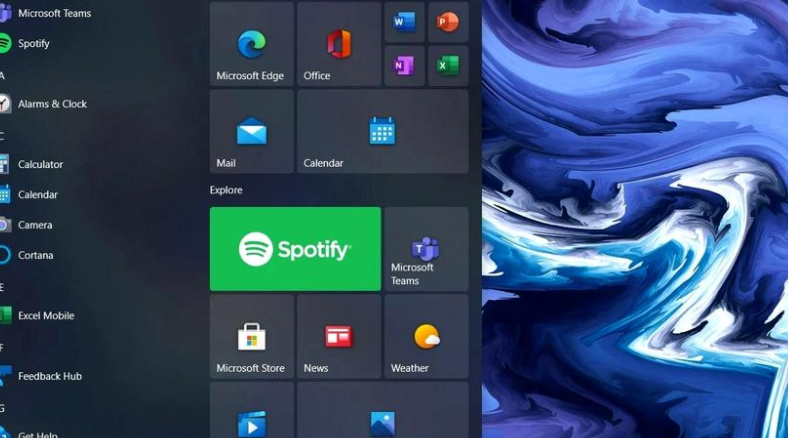 Microsoft announces "the next generation of Windows" on June 24. Apparently, this is a slightly more ambitious Windows 10 revision, developed under the code name Sun Valley.
Microsoft was to bring two new versions of the Windows platform to the PC. The first would have been much delayed Windows 10X, optimized for dual-screen configurations, and the second is a major overhaul for the current Windows 10. The first has been left indefinitely, but the second promises substantial changes to the interface and a new interpretation Start Menu.
Microsoft is not yet ready to replace Windows 10 altogether, preferring the less risky strategy of a bolder visual refresh than usual. Again, the preferred target for sharp changes is the Start Menu, already targeted by multiple upgrades.
Although it is the best known Microsoft product, Windows accounts for only 14% of Microsoft's revenue, with much more coming from related products, such as Office products and cloud services.
Launched in 2015, Windows 10 continues to be the brand image of the Windows platform, even though the OS itself has undergone so many changes that it would not be wrong to label it as a completely different product, compared to the previous edition. debut. For example, the current Start Menu includes a search box, a list of recently used applications, and a shortlist of favorite applications, which can be expanded using the Show all button. The original interpretation was just a shortcut to the forced full-screen replacement with Windows 8.
Furthermore, the interpretation of the Start Menu reserved for Windows 10 Sun Valley, is closer to the familiar look with which we were accustomed to previous editions of Windows, only modernized. For example, the Start Menu will have a floating design, detached from the Taskbar.
Somewhat more drastic are the changes made to the Action Center (known as the notification panel) and the System Tray section, the two to be unified. They will also come as floating rectangular cards, reminiscent of the Android or iOS notification system.
Major changes are also expected for the Microsoft Store, the Windows developer aiming at a better alignment with the specifics of mobile platforms (Play Store, App Store).
Although it will be announced on June 24, the most important Windows 10 revision so far will not be available immediately, the first official build being expected no earlier than this fall.