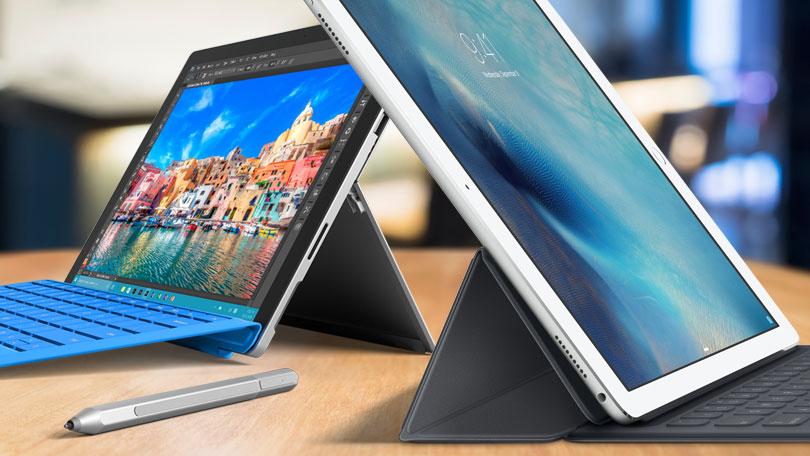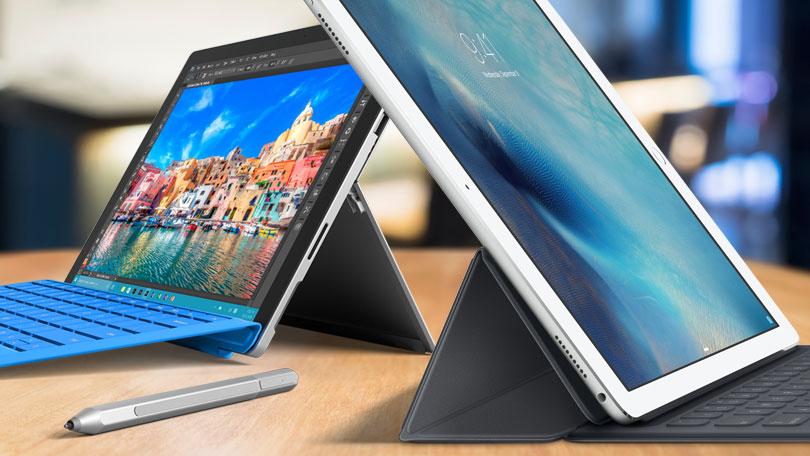 This year, both Apple and Microsoft released on the market the newest iPad Pro and Surface Pro, with both then receiving amazing reviews from tech experts based on features and specifications. All of us are excited to see who is going to win this battle.
The two lineups usually come with amazing features and specs that are making fans wait for every new release with a lot of anticipation. Now, once again, Apple and Microsoft unveiled the new variants of the iPad Pro and the Surface Pro with better attributes and with some of the most amazing accessories.
Microsoft Surface Pro
Microsoft Surface Pro came with a 7th generation Intel Core Kaby Lake chipset with 128GB to 1TB internal storage and 4GB up to 16GB of RAM and only one variant of display of 12.3-inch PixelSense display with 3:2 aspect ratio. The OS implemented will be Window 10. It has a built-in trackpad on the Signature Type Cover keyboard.
iPad Pro
The iPad Pro from Apple features an A10X Fusion processor with 4GB of RAM 64gb to 512GB of memory and built-in iOS 10.3.2 that will soon receive an upgrade to iOS 11. The lack of the trackpad on the Smart Keyboard will make Surface Pro outrun Apple's iPad Pro and make it a better replacement for a laptop. However, the iPad is still handy due to its size.
Price
The price of the two tablets will start from $649 for the iPad Pad up to $799 for the Surface Pro. Even if Microsoft beats Apple in some areas the final judge will the general public and not the hardcore fans of the two tablets.
Tell us which of the two tables you would buy and what made you go in that direction.