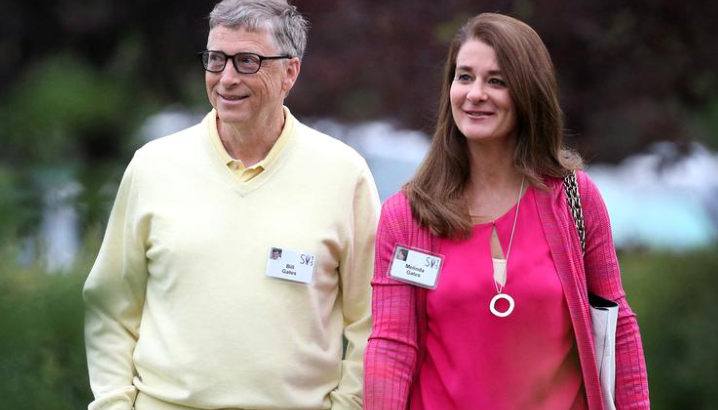 Over the years, Bill Gates has cultivated an image of a good man, pleasant and well connected to social realities. Compared to other very rich people, such as Jeff Bezos or Elon Musk, the co-founder of Microsoft seemed different, a living proof that power does not always corrupt.
However, following the announcement of his divorce from his wife, Melinda, cracks began to appear in Gates' carefully cultivated image.
According to articles published by the New York Times (NYT), the Wall Street Journal (WSJ) and other publications, the billionaire used his position and influence to win over Microsoft employees and had quite close ties with pedophile Jeff Epstein.
The fact that Gates used Microsoft as a "hunting ground" for new extramarital affairs is not surprising. Bill met his wife, with whom he had a 27-year marriage, at Microsoft. Melinda French worked in the marketing department of the software giant.
According to the WSJ, Gates was most likely forced to resign as a member of Microsoft's board of directors in 2020 because of a company investigation that showed the billionaire had an affair with an employee in 2000. at the time, Gates had been married to Melinda for six years. The two have three children together.
The woman Bill Gates had an affair with worked as a software engineer at Microsoft. She claimed that the relationship lasted several years. A Gates spokesman said his resignation from the board had nothing to do with the incident.
Bill Gates is going on vacation with his ex-girlfriend
According to the NYT, Gates courted several Microsoft employees over time after she got married. In 2006, Gates invited an employee to the city via e-mail. A few years later, Gates courted a woman who was traveling with him on business. The publication found four other employees to whom Gates had made advances.
Moreover, after marrying Melinda, Bill Gates continued to go on vacation once a year with his ex-girlfriend, Ann Winblad.
The most disturbing revelation, however, is Bill Gates' relationship with Jeffrey Epstein, another billionaire convicted of pedophilia. Microsoft co-founder has met with him several times over the years. Gates said he did this to persuade Epstein to donate money to charity. The latter is known for sexually exploiting minors, which he made available to powerful and influential people.