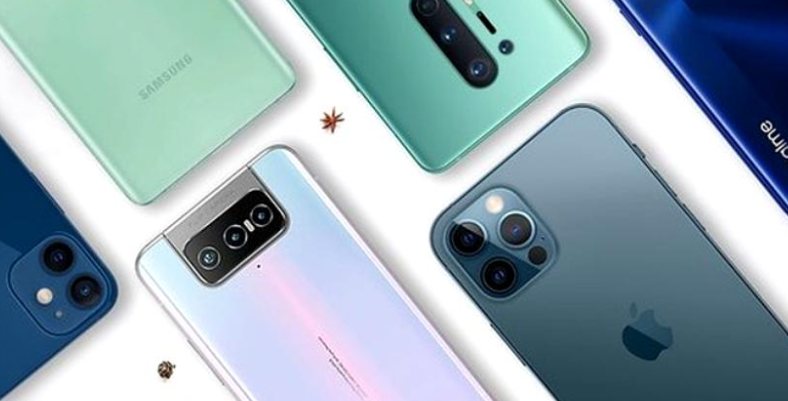 The smartphone market after the end of the first quarter of 2021 has seen a huge growth worldwide, according to a market study published by Canalys. Compared to the first quarter of 2020, which marked the beginning of the COVID-19 pandemic, the smartphone market grew by 27%, with a total of 347 million units sold worldwide. This period also marks the announcement of LG's withdrawal from this market segment.
Top 5 smartphone companies in early 2021
Samsung – 22%
Apple – 15%
Xiaomi – 14%
Oppo – 11%
Life – 10%
The top of the largest mobile phone companies in the world at the beginning of 2021 is not very different from the one at the end of last year. However, the five companies that lead this industry represent 72% of the total smartphones sold globally, the rest of the companies covering the other 28 percent of the market.
Samsung remains in first place in the ranking with 22% of the market, while Apple remains in second place with 15%. However, Xiaomi enjoys a huge year-on-year growth of 62% with 49 million smartphones sold in the first three months, for 14% of the market. Given the boom taken by Xiaomi and the proximity to Apple, which returned to second place only last year, after the decline of Huawei, it is likely that the Chinese manufacturer will overtake the American company before the end of this year.
The last two places in the ranking are occupied by Oppo, which has 11% of the market, and vivo, newly entered the Romanian market, with 10% of the market. Huawei is no longer in this ranking, being included in the "Other" category in the Canalys ranking.
Large companies will have a major advantage in the market in the next period
Canalys analyst Sanyam Chaurasia says that in 2021 or in the future, more phone manufacturers may follow LG's example and withdraw from the smartphone market. The main reason could be the lack of components worldwide, which forces suppliers to give priority to large manufacturers:
"Stocks of critical components, such as chips, have quickly become a major problem and will affect smartphone deliveries in the coming quarters. This will push global brands to rethink their local strategies. Some brands, for example, have reduced the priority of device deliveries to India following the new wave of COVID-19, and are instead focusing their efforts on recovering regions, such as Europe. And as long as the lack of stocks persists, it will give large companies a unique advantage, with global brands having more bargaining power. This will put more pressure on small brands and could force more players to follow LG's example, "says Sanyam Chaurasia.