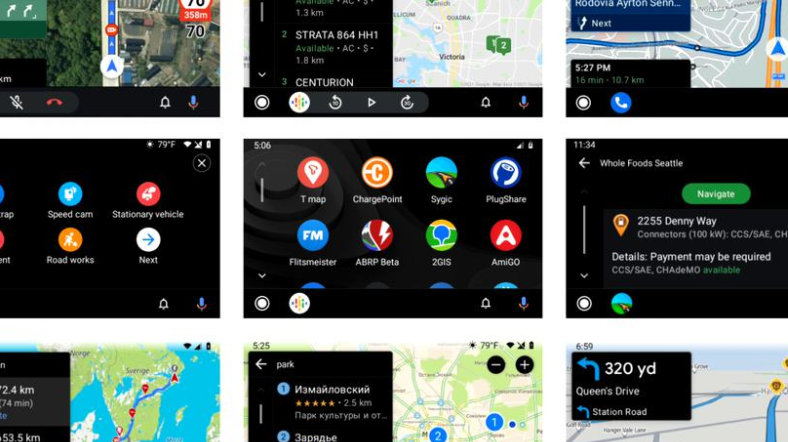 The Android Auto connectivity system receives a major feature upgrade, though it won't be obvious right away. Android smartphone users who have Android Auto-compatible cars now get access to a wider range of apps compatible with this system, which previously only existed in the form of smartphone apps. The most advantageous will of course be those who have electric cars, as it will now be possible to run applications dedicated to this type of vehicle.
Android Auto is now more "friendly" with Play Store apps
Google has announced since the beginning of the year that it will allow new types of applications for Android Auto. It is also about applications dedicated to cars, but which may have other functions than regular navigation such as Google Maps or Waze.
With the new update, software developers who produce applications for parking, offline browsing or even applications that display charging stations for electric cars, will be able to offer versions for Android Auto, which can be displayed directly on the car screen. Among the first applications to be launched on the new Android Auto are popular applications such as Chargepoint and Plugshare, some of the most used worldwide for making routes for electric cars.
These applications were already available in a functional version via Auto Beta, but will now run directly on the "stable" version.
Android Auto is the only mobile phone connectivity system for compatible cars. However, Google also offers manufacturers a native operating system: Android Automotive OS, already used on several models. It can run such applications natively, without the need to connect a smartphone to the car's system. However, compared to Android Auto, which is found on more than 500 car models, Android Automotive is currently only on a few models, such as Polestar 2 from Volvo.