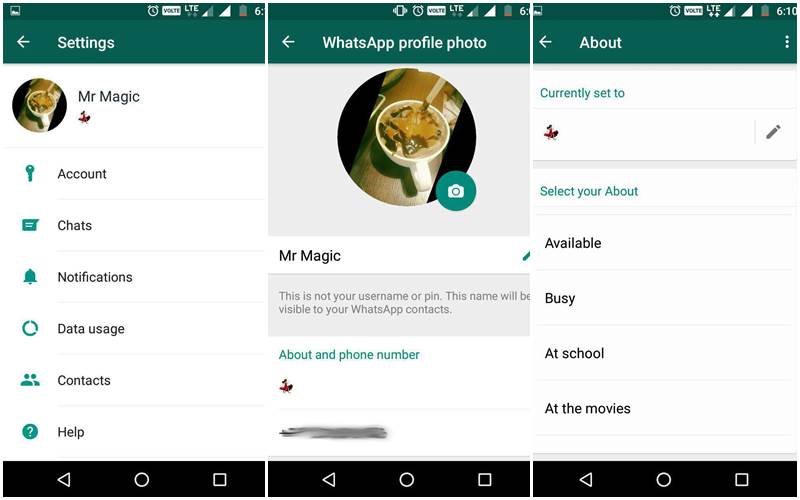 After receiving mostly negative feedback on its latest Snapchat-like status feature, Whatsapp has brought back its old text status feature on Android earlier this month, leaving behind the disappointed iOS users. However, the messaging service has addressed the concerns of iOS users as well and brought back the text status feature on the platform today. It is available on the latest Whatsapp update for iOS, dubbed v2.17.10.
The Facebook-owned company has, however, made a few changes on how you can access the feature. The text status feature can now be found under the 'About' section after you tap on your profile. Unlike the picture status, this feature won't disappear after 24 hours unless you manually delete or edit it.
And for those who actually liked the Stories-status, you don't have to be disappointed here. It is going nowhere and can always be accessed with just the press of a button.