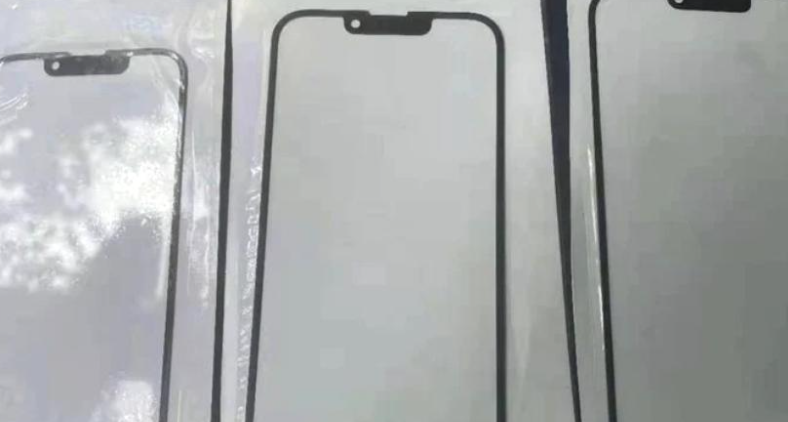 The first photos with what appear to be glass covers for the iPhone 13 could disappoint some fans who expected a much smaller notch, or even its disappearance. MacRumors published the photo above on its website, the original source being a telephone service in Greece: iRepair. These should be spare parts for the next generation of phones, which will integrate a smaller cutout.
iPhone 13 will have a screen with a smaller cutout, but similar in the rest
Already the notch in the screens of Apple's iPhone models has become a design feature that separates them in a market that has already moved for several years to more subtle solutions, such as round perforations or the shape of a pill on the screen. Other manufacturers, such as ZTE, have already reached the second generation of under-screen cameras, using Visionox panels that allow light to penetrate to the front photo sensor.
Apple, on the other hand, because it chose to use a dotted and infrared camera system for authentication, but without a fingerprint sensor, cannot so easily give up this cutout. Rumors said that Apple would have managed to miniaturize the technology to bring the cutout closer to the top of the frame, but it seems that the solution will be only a small reduction of the space occupied horizontally.
While on the "Mini" model, the difference is not so great, on the iPhone 12 Pro Max, the notch seems to be very small in these images. However, those who prefer an uninterrupted screen, or who may ignore a more subtle cutout, will certainly not be convinced of this effort either.
Of course, these images are based on a photo that comes from unofficial sources. While many times the leaks have been confirmed, we are only in March, and the iPhone 13 generation could reach the market only in September. There is still plenty of time for Apple to change the design, but we can't expect major changes. Traditionally, the company keeps a design for three or four generations, so we may not see great innovations in this regard in the next two years, given that the iPhone 12 was the first design change after the iPhone X in 2017.