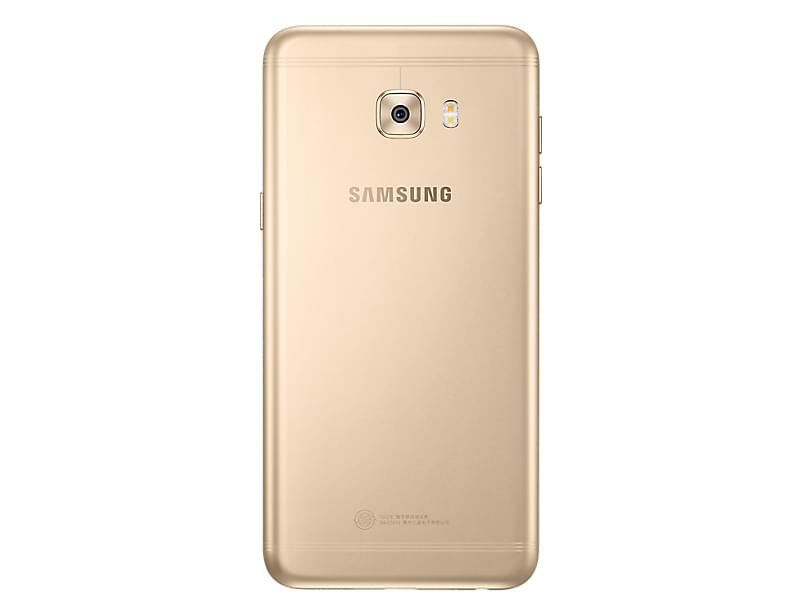 The entire world has been waiting for Samsung to unveil its highly anticipated Galaxy S8 smartphone flagship, but the South Korean tech giant decided to focus on other devices instead. Even though Galaxy S8's launch was postponed, we got to see great devices such as the new Galaxy Tab S3 and Galaxy C5 Pro. In fact, Galaxy C5 Pro has just finally arrived on the market.
Samsung Galaxy C5 Pro Available on the market
Two months have passed since Samsung unveiled Galaxy C5 Pro. This smartphone is basically a smaller version of Galaxy C7 Pro at its core. The device features almost the same specs that C7 Pro has been equipped but the only difference is that comes with a smaller display and battery. Nonetheless, today we're going to take a look at what Galaxy C5 Pro has to offer and see what's causing all this fuss.
Samsung Galaxy C5 Pro: Display
The smartphone ships with a 5.2 inch Super AMOLED capacitive touchscreen panel. The display features a full HD 1080 x 1920 pixel resolution, even better the display comes with a large pixel density of 424 ppi.
Samsung Galaxy C5 Pro: Hardware Specs
The most important aspect of a smartphone is its hardware specs. This is why Samsung always goes overboard when it comes to hardware performances. Let's take a look under Galaxy C5 Pro's hood and see what we can find.
Galaxy C5 Pro is fueled by Qualcomm's octa-core Snapdragon 626 chipset. The processor clocks at 2.2GHz and it is coupled with an Adreno 506 graphics processing unit and 4GB of RAM. Additionally, the smartphone has been fitted with 64GB of expandable internal storage space.
Samsung Galaxy C5 Pro: Battery and Camera
The smartphone is quite small and this is why Samsung was forced to equip it with a rather small battery. Therefore, Galaxy C5 Pro ships with a non-removable Li-Po 2,600 mAh battery.
Samsung Galaxy C5 Pro: Final Thoughts
Taking in consideration the fact that Galaxy C5 Pro has been especially designed to appeal to mid-ranged budgets, the smartphone is quite impressive. While Galaxy C5 Pro might not be able to compete against Galaxy S8, its way much cheaper in comparison though.