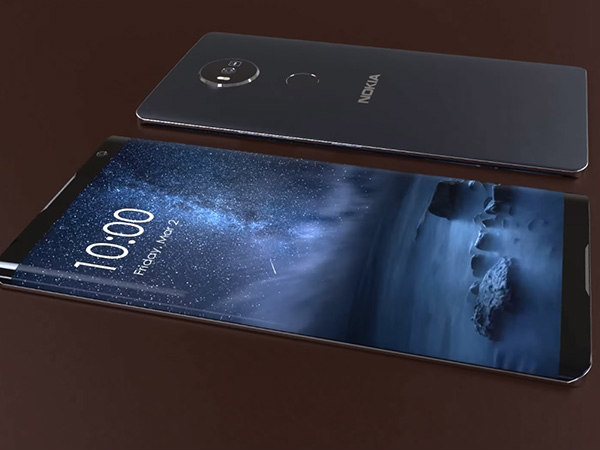 The Finnish tech manufacturer decided to make a comeback in the smartphone world this year, and what a comeback. Nokia started the year strong and launched Nokia 6 in China. The smartphone sold in a matter of seconds and retailers were forced to replenish their stock.
Nokia didn't settle at that and unveil more smartphones during the Mobile World Congress. Fortunately for us, Nokia has decided to upload the concept video for Nokia Edge through a 3D video trailer. We can finally get a feel of what to expect from Nokia Edge.
Nokia Edge: Concept Pictures and Video
The video shows us that Nokia Edge will undoubtedly be a flagship killer. The smartphone ships with a curved display, therefore its Edge name. The panel uses AMOLED technology and it measures in at 5.7 inches. Even better, Nokia Edge's display features a high QHD 1440p resolution.
The smartphone looks really sleek with its curved edges. Additionally the top and bottom bezels are quite small, almost unnoticeable. The Finnish tech giant has also coated the device's display with Corning Gorilla Glass 5 therefore increasing its shock resistance.
Nokia Edge: Specs
Even though Nokia hasn't unveiled all of the device's hardware specs, it did show us the most important ones though. The smartphone is powered by one of Qualcomm's octa-core Snapdragon chipset. We can be sure to think that it's going to be Qualcomm's latest Snapdragon 835 processor.
The processor will be coupled with the whopping amount of 6GB of RAM and 64GB/128GB of internal storage space, depending on the acquired variant. The concept video shows us that Nokia Edge will also feature Dolby Atmos Sound Enhancement and that it will be able to record videos in 4K resolution.
Nokia Edge: Retina Scanner
Rumor has it that Samsung's upcoming Galaxy S8 smartphone flagship will be equipped with an iris scanner. Well, it looks like Nokia is following in the same steps and it is expected to install a special retina scanner on Nokia Edge as well. This feature will definitely give Nokia the means to compete against the likes of Galaxy S8 and iPhone 8.