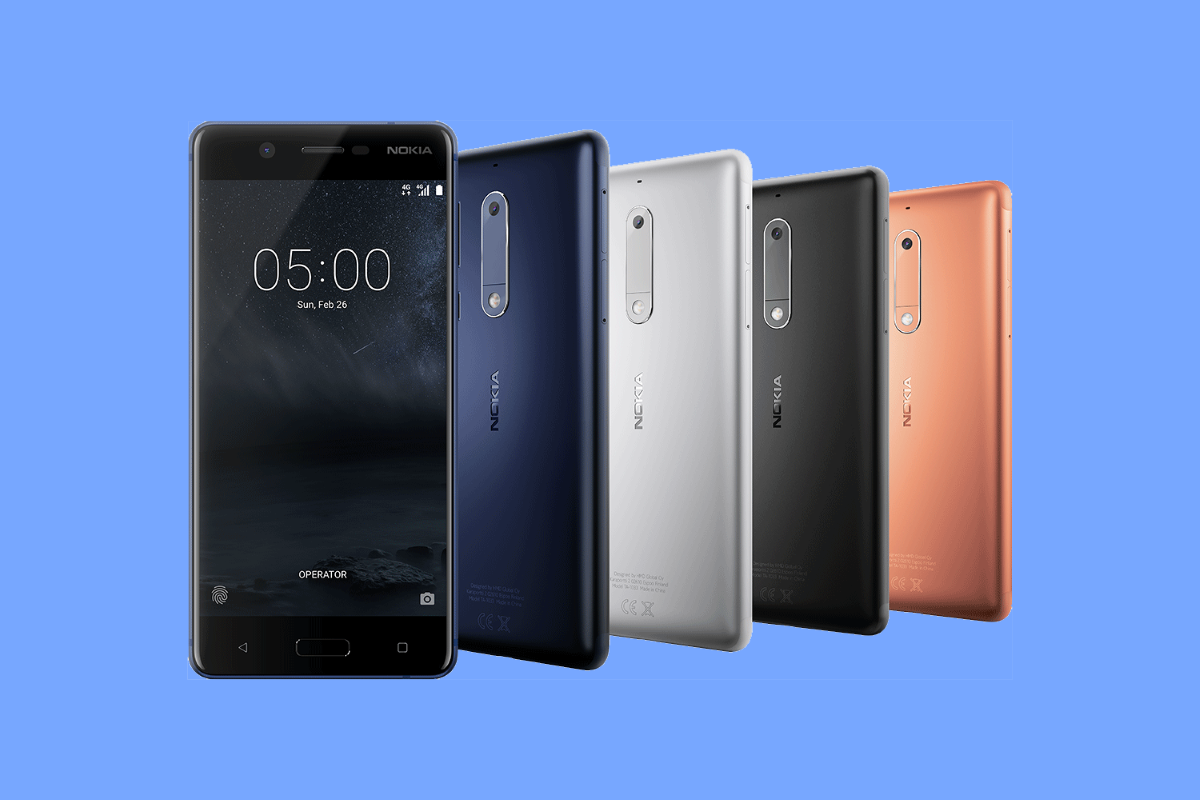 The Finnish tech manufacturer started the year strong and shocked the entire world when it launched Nokia 6. No one was expecting Nokia to make a comeback in the smartphone world, considering the Lumia flop. Fortunately, Nokia decided to give it another try. Nokia 6 was launched in China and it's considered as being a best seller since retailers are always looking to refill their stocks.
Nokia 3, Nokia 5 and Nokia 6 Arte Black Unveiled During MWC
Even though Nokia 6 is still selling well, this isn't enough for the Finnish tech manufacturer. Nokia attended MWC and decided to unveil Nokia 3, Nokia 5, Nokia 6 Arte Black Edition and the public-favorite Nokia 3310.
The Nokia 6 Arte Black Edition is a premium smartphone that features the classic Nokia design that's been used in the past. Additionally, the smartphone has been equipped with better hardware parts in comparison with the standard Nokia 6 model.
On the other hand, Nokia 3 and Nokia 5 have been designed especially to cater towards mid-ranged budgets, therefore both of them are quite affordable. Today we're going to pin the three devices against each other and see what sets them apart in terms of hardware.
Nokia 3, Nokia 5 and Nokia 6 Arte Black: Hardware Specs
All three smartphones have been equipped with full HD displays, but they do differ in sizes. Nokia 6 Arte Black ships with a 5.5 inch panel, Nokia 5 features a smaller 5.2 inch one while Nokia 3 has been equipped with a 5.0 inch display.
Leaving the display aside, let's take a look at their processors. Nokia 6 Arte Black impresses with its Qualcomm Snapdragon 430 chipset that's been coupled with 4GB of RAM which is an upgrade over Nokia 6's 3GB of RAM. Nokia 5 is powered by Qualcomm's 430 chipset alongside 2GB of RAM. Last but not least, Nokia 3 ships with a MediaTek MTK 6737 processor that's been paired with 2GB of RAM.
Nokia 3, Nokia 5 and Nokia 6 Arte Black: Final Thoughts
It looks like the Finnish manufacturer might actually have a chance of redeeming its position in the smartphone world. Even though Nokia's Lumia lineup has been a complete flop Nokia 3, Nokia 5 and Nokia 6 Arte Black are definitely going to make up for that.