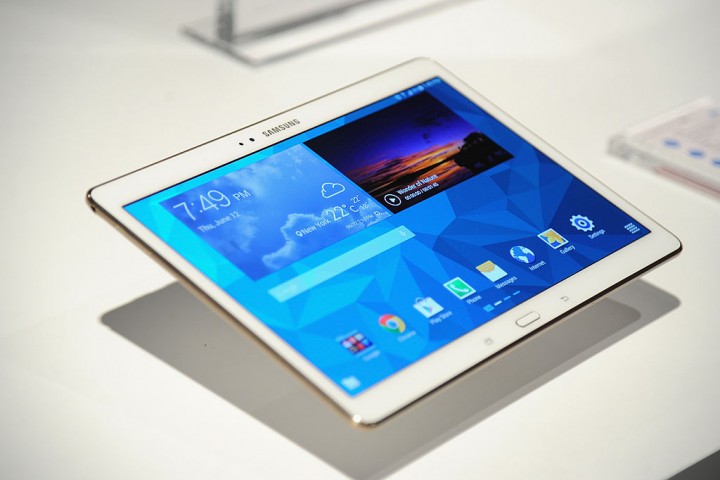 Traditionally, Samsung always launches its upcoming devices during the MWC event and this year isn't going to be an exception to that rule. The South Korean tech giant has already confirmed that the highly anticipated Galaxy S8 will be unveiled during MWC. According to rumors, Samsung has some other tricks up its sleeve. Samsung is expected to also launch a new tablet during MWC, Galaxy Tab S3 to be more exact.
The reason why everyone believes that Galaxy Tab S3 will be unveiled during MWC is because Samsung recently started sending out invitations for February 26th. This is the date when Galaxy S8 is also expected to arrive. We think it's safe to say that there won't be a better opportunity for Samsung to launch Galaxy Tab S3 other than alongside Galaxy S8.
The whole tech community is enthusiastic about Samsung's upcoming tablet offering. There's a good reason behind this. Galaxy Tab S3 is rumored to be completely different from its predecessor, both in terms of design and hardware performance. First off, Samsung is expected to equip the device with a new display that's going to have curved edges on both sides. In terms of hardware performance, tech experts believe that Samsung will go with Qualcomm's latest 64-bit Snapdragon 820 processor. Additionally, the processor will be coupled with an Adreno 530 graphics processing unit.
As previously mentioned, Galaxy Tab S3 will come with a curved edge display but that's not all. The panel will use AMOLED technology that will have an impressive resolution of 2048 x 1536 pixels. Because it is a tablet, the display will probably be 9.6 inches. Fortunately, a few leaked prototype pictures surfaced on the web a while ago. After a closer inspection we were able to tell that Galaxy Tab S3 will have fingerprint sensor support.
Worth mentioning is that Galaxy Tab S3 will more than surely ship with Android 7.0 Nougat on it. This is the best Android operating system to date, and we can be sure that Samsung will keep on updating it along the way. Especially since Google is reportedly already working on Android 7.1.2 Nougat. We can be sure that Samsung will unveil additional details during the upcoming days.