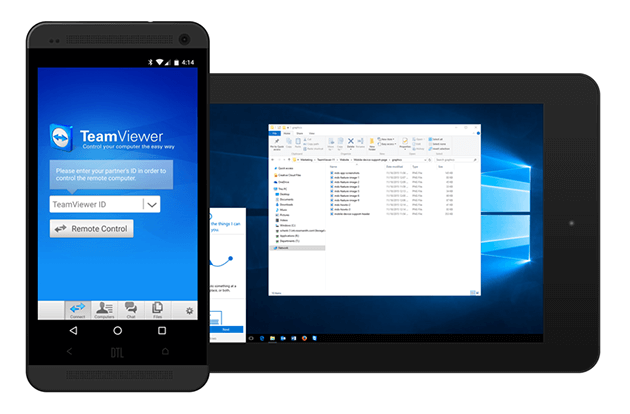 We live in the age of technology and gadgets have become quite an important aspect of our lives. This is why multi-platform integration can be quite useful at times. As everybody knows by now, mobile devices use different operating systems than PCs do. Being able to control a PC that runs on Windows 10 through a mobile will enhance work productivity. Today we're going to present the top three Android applications that allow users to remotely control Windows 10 powered devices.
Chrome Remote Desktop
As its name implies, this app has been developed by Chrome. The app has been especially designed so that it's easily connected to the Android device. All that users have to do is to download it and install the extension on their PC. The two devices will now be paired and they can be controlled remotely. Also, the only requirement that users must fulfill before using this application is to sign in with their Google account signed in.
Team Viewer
Hands down this is the most popular remote controlling software. Team Viewer used to be a PC exclusive but now it supports Android OS. The app's strongest point is that it's stable, fast and it provides users with extra security levels. Although these features are important, Team Viewer prides itself with the fact that it allows file transfers between the connected devices. Even better, Team Viewer supports more than one monitors and it also has full keyboard support.
Unified Remote
Just like the fore mentioned apps, Unified Remote allows users to control their Windows PC through their Android smartphones but there's a difference though. Unified Remote is able of controlling over 90 Windows specific apps and software. This comes in quite handy since users are allowed to pause a song on Spotify or even change a slide in PowerPoint. What makes Unified Remote so special is the fact that it features a rather simple user interface which can be customized to make it more personal and also easier to use. Although the best thing about Unified Remote is that it can be downloaded for free from Google Play Store.