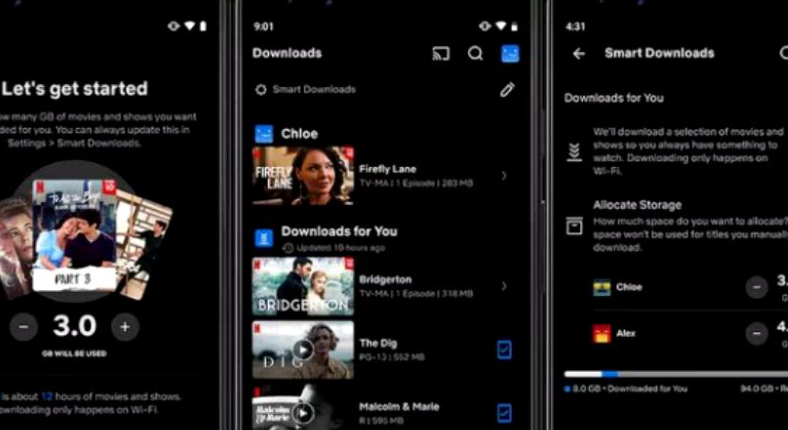 The Smart Downloads feature in the Netflix mobile app now gets an even "smarter" capability. Not only does it automatically delete the episodes you have already seen from the phone's internal memory, but it can automatically download, without asking you, movies and series that the service thinks you would like to watch. This is done based on the user's consumption habits, but it is still an optional feature.
The Netflix application will automatically download movies and series based on the algorithm's recommendations
Netflix is ​​thus trying to offer recommendations for movies and series, even to those who do not have a stable internet connection. If you find yourself in an area with poor internet quality, or if you are somewhere where there is no connection at all, such as on a plane, you will be able to watch movies and series that you did not choose to download manually. However, this feature only works on Wi-Fi connections, so there is no danger of automatically downloading content to a 4G or 5G data connection, which could come with extra costs.
Of course, the same limitations that Netflix has for downloads within the mobile app apply here as well. Thus, the service does not have a download license for the hosted content, the respective shows will not be able to be downloaded either manually or automatically, even if the algorithms of the service recommend this content.
The new capability has already been launched on Android and is available in the latest version of the application, and tests will be launched on iOS. However, this feature has not been confirmed for availability in the PC application, such as the one in the Microsoft Store for Windows 10, or for other platforms such as smart TVs, game consoles or other such devices. Fortunately, this is not enabled by default, but the user must choose to enable it to start automatic downloads.