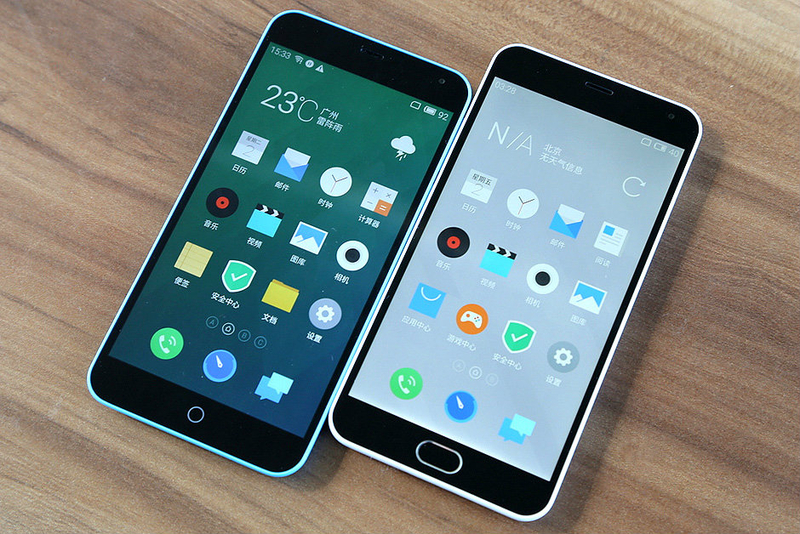 Reports have been showing that the smartphone industry is the most competitive industry in the world. The reason behind this is that new companies are joining in the race every year. In fact, the smartphone market has been filled by Chinese manufacturers as of late. The most active Chinese tech company is surely Meizu. The tech giant launched two great devices a few months ago and both of them are quite successful.
The devices we are talking about are Meizu M5 and M5 Note. What makes these devices so special is the fact that they are able to provide users with impressive hardware performance for a low price of around $200. Today we are going to take Meizu M5 and M5 Note and see what all the fuss is about.
Display
Meizu M5 ships with a 5.2 inch IPS LCD panel. This display has a pixel resolution of 720 x 1920 and a pixel density of 282. On the other hand, the bigger M5 Note features a 5.5 inch panel. This display also has a bigger pixel resolution of 1080 x 1920 and a higher amount of pixels per inch of 403. Worth mentioning is that both devices feature a proximity sensor and light sensor.
Hardware Performance
Because these two devices have been designed to appeal to different budget ranges, we can expect to see some major differences in this department. First off, Meizu M5 is powered by a octa-core MediaTek MT6750 MP2 chipset. This processor has been clocked at 1.5MHz and it's also coupled with an ARM Mali-T860 GPU and 3GB of RAM. The more expensive Meizu M5 Note uses an octa-core MediaTek Helio P10 MT6755 chipset. This processor clocks at 1.8MHz and it is paired with a Mali-T860 MP2 GPU and 4GB of Ram.
Verdict
It's safe to say that there are some important differences in the hardware performance department between these phones. But, as previously mentioned this was to be expected considering their price difference. Nonetheless, it's pretty clear why all tech customers all flocking over to these devices. We can expect Meizu to come with even more impressive smartphones during 2017. Until then, Meizu M5 and M5 Note will suffice.