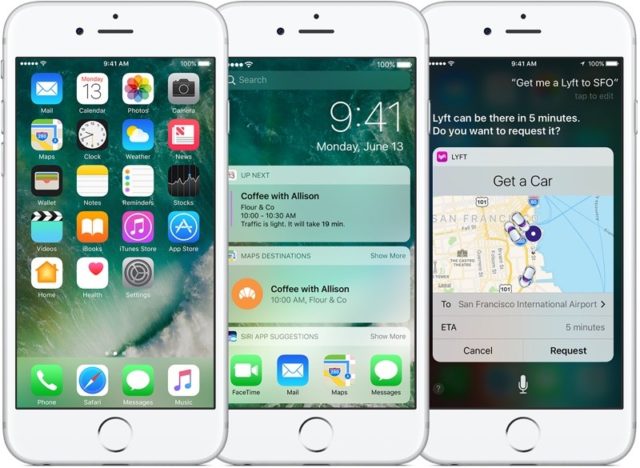 Ever since iOS 10 was released, Apple has been providing its users with a constant stream of software updates. In fact, iOS 10.3 has been recently released for iOS users that are enlisted in Apple's Beta Software Program. What's interesting is that Apple decided not to disclose all the features that iOS 10.3 brings. Reports are showing that deep down inside the operating system's code a secret feature was included.
Fortunately, this feature has been found pretty quickly. It can be found in iOS 10.3's Settings and it allows Verizon iPhone users to make Wi-Fi calls without needing their phone to be around. This feature can be enabled by accessing Settings-Phone-Calls on Other Devices. After enabling it, users will be able to see a full list of connected devices. Worth mentioning is that Sprint, AT&T and T-Mobile users have been enjoying from this feature for a while now.
This is probably the reason why Apple decided not to include this feature in its iOS 10.3 patch notes. Apple was expected to include this feature for Verizon users because all other major US network carriers already had it. In fact, Apple actually received some harsh criticism regarding this feature because even smaller carriers such as Simple Mobile and MetroPCS had it.
The new Wi-Fi Calling feature basically gives iPhone users the ability to place calls from their other iCloud-connected devices such as Mac or Apple Watch. While this might not sound that important, it can come in quite handy. For example if the iPhone's battery has been depleted, users can place calls straight form their Apple Watch. Even better, Wi-Fi Calling will function even if the other iOS device is connected to a different Wi-Fi network.
Interested readers can go and get iOS 10.3 right now. But remember that before getting access to the update, users will need to be registered in Apple's Beta Software Program. After enlisting in that program, the update will be rolled out OTA (over the air). All that users have to do in return is to provide Apple with feedback. Worth mentioning is that there aren't any reports to show that iOS 10.3 beta presents any bugs.