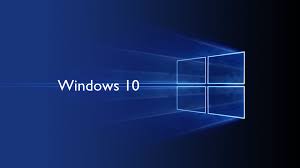 PC owners that do not own a Windows 10 bootable DVD or USB should be happy to know that they can still install Windows 10 without them. The only thing that's going to be required is Microsoft's Windows 10 Media Creation Tool. This software is needed in order to download the official Windows 10 ISO image straight from Microsoft. Using this tool, PC users will be able to cleanly install Windows 10 immediately after they've updated to Windows 10.
Another great thing about the alternate Windows 10 Media Creation Tool is that it allows users to create bootable USB or DVD Windows 10 copies. Additionally, if there are PC owners who still want to clean install Windows 10 without using a bootable USB or DVD they can still do it. Worth mentioning is that the Windows 10 clean installation process isn't that different from the USB or DVD process.
Even better, using Windows 10 Media Creation Tool doesn't require a Windows 10 Product Key. If the PC has been upgraded from any of the older operating systems such as Windows 7 or 8.1 to Windows 10 and it has been successfully activated, the key will not be required anymore. Basically, the PC will already be activated since the product key was used on the older Windows versions.
Clean Install Windows 10 (without USB or DVD)
Download the required Windows 10 ISO image;
Wipe all the data from the HDD. Creating a backup storage is always advised;
Right click on the ISO file and mount it;
Open the mounted image and execute the setup file;
The Windows 10 installation setup wizard should pop-up. Now select the "Download and install updates" option;
Now accept Microsoft's License Terms;
The setup wizard will now automatically start searching for updates and download them;
When the searching and downloading process has been completed, users will be able to choose what apps and personal files they want to keep;
After choosing the desired files, press on the "install" button so that Windows 10 beings installing
That's it, the PC will now be running on an official version of Windows 10. The PC owner will be able to enjoy all of Microsoft's latest features and apps.