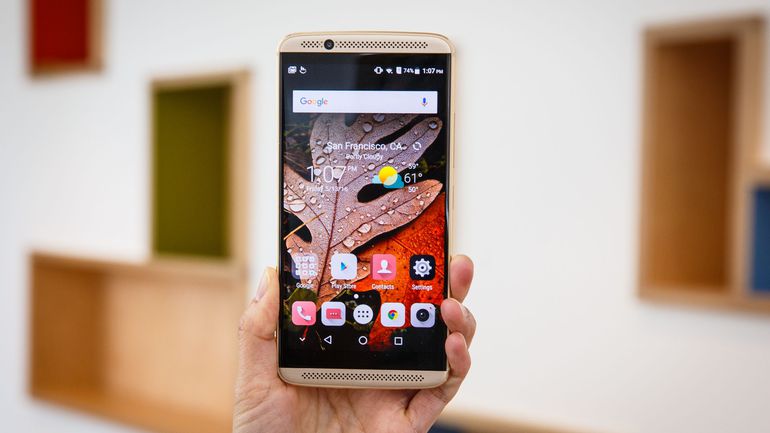 The Chinese manufacturer has been launching great devices for a while now and it looks like ZTE has finally designed one smartphone that's worthy of the flagship title. Last year ZTE launched its highly successful ZTE Axon 7 and taking in consideration that this is the company's flagship device ZTE is trying to offer the best user experience possible. In order to achieve that, ZTE has started preparing to roll out the highly anticipated Android 7.0 Nougat for its Axon 7 users which are registered in the company's beta program.
Just a few weeks ago ZTE opened up its Android 7.0 Nougat program for ZMax Pro and Axon 7. Users need to keep in mind that if they want to be among the first ones to get their hands on Android 7.0 Nougat they first need to acquire ZTE ZMax Pro and create an official account on ZTE's official community website. Creating an account isn't complicated at all, users will only have to enter personal information such as email, phone number and agree to install ZTE's official debugging tool. Sadly, the Chinese manufacturer announced that this major update will not actually bring Android 7.0 Nougat but it's more centered on enhancing the device's software.
Regarding to why ZTE Axon 7 is worthy of the flagship title, well it's rather simple because ZTE equipped the smartphone with only high-end hardware pieces that have been optimized to their full potential. With that being said let's take a look under ZTE Axon 7's hood and see what's so impressive about it. Upon a first glance we can see that the device is powered by Qualcomm's Snapdragon 820 processor that's renowned for being one of the highest performing chipset. In addition, because of this high-end processor ZTE Axon 7 users are able to enjoy virtual reality content without any problems.
ZTE Axon 7 ships with a 5.5 inch Super AMOLED display that has a pixel resolution of 2560 x 1440 but that's not the best it has to offer. What really makes the smartphone stand out from the rest is the fact that it features two independent Hi-Fi audio chips which are paired with Dolby Atmos sound.