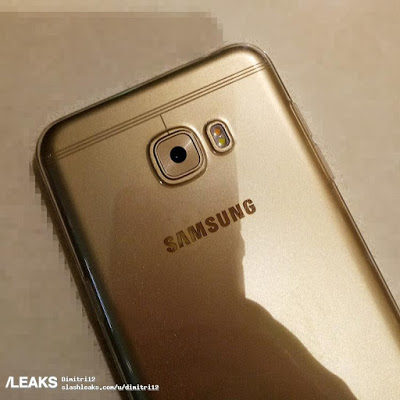 This year is going to be a good one for tech savvy fans. All major tech companies are set on launching great devices, in fact Samsung which is the biggest manufacturers is set to take the market by storm. Fans have set high expectation for the South Korean tech giant, especially since Samsung needs to clear its name that was tainted during the whole Note 7 fiasco. The company was actually expected to launch Galaxy C7 Pro and Galaxy C5 Pro in China during this month but that got delayed. Luckily for us, there are already a bunch of leaked pictures of both devices.
Samsung Galaxy C7 Pro
This is the premium device in the Galaxy C Pro lineup and its full metallic body represents just that. The leaked pictures show a sleek looking premium design that features a fingerprint scanner on the front side and which seems to be ergonomically designed to fit right into the user's hand. Gladly, pictures weren't the only things leaked, the device's specs have also been posted.
It seems like Samsung really wanted to make the Galaxy C7 Pro a premium device and not only in terms of design but also in the hardware aspect. The device will ship with a rather large 5.7 inch full HD AMOLED display that's accompanied by a Snapdragon 626 processor which clocks at 2.2 GHz. The chipset is coupled with an Andreno 506 GPU and 4GB of RAM.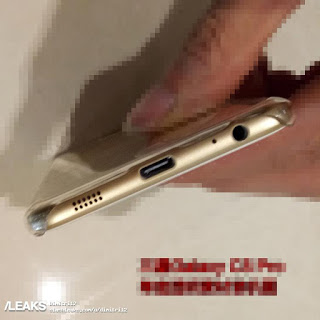 Samsung Galaxy C5
On the other hand, this variant is the more affordable version. The design is also very well done and the device's Galaxy roots are easily seen with the rounded corners and the Galaxy trademark front placed fingerprint sensor. In terms of hardware specs, the device will be powered by the same Snapdragon 626 processor which will be paired with 4GB of RAM. The difference is that this model will ship with a 5.2 inch Full HD display.