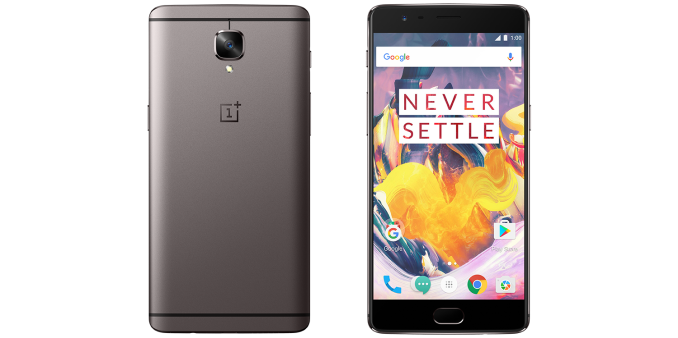 The Chinese tech manufacturer has been doing its best in order to keep OnePlus users up to date in terms of software update and a major operating system is coming their way right now. Reports are indicating that the new update revolves around improving the overall user experience and fixing some annoying bugs which were brought by the latest OxygenOS 4.0.
Oxygen 4.0.2 is being rolled out systematically and only a handful of OnePlus users are receiving it. The reason behind this is that the Chinese tech giant want to see if there are any unexpected bugs or major issues before releasing it to the wide public. In case there's a bug, OnePlus can just fix it or if there's a major issue the company can completely stop the OTA (over the air) update and avoid a whole fiasco.
This update is a continuation to the latest OxygenOS 4.0 which has been build around Google's Android 7.0 Nougat. With that in mind, it shouldn't be a surprise to anyone that OxygenOS 4.0.2 includes a bunch of features that can already be found on Android devices which run on Android 7.1.1 Nougat.
Regarding features, the notification panel is the one which will receive the most changes. OnePlus users will now be able to directly respond to text messages or social messages from their notification panel. Additionally, the highly popular multi windowed mode will be included which greatly improves the multi tasking functionalities of OnePlus devices because users will be able to run two apps at the same time.
Leaving the cool features aside, the new update is also bringing a few hardware enhancements. There are a couple of new battery power management options and the known Google Play Store download bug has been squashed. The user interface design will be more customizable as well because the new update contains an enhanced app shelf alongside a new notification panel design.
In terms of bug fixes, OnePlus devices have been plagued by Wi-Fi instability. While everyone expects that this update will fix this issue, sadly it will not. It looks like the developer team behind OyxgenOS has yet to find a solution.