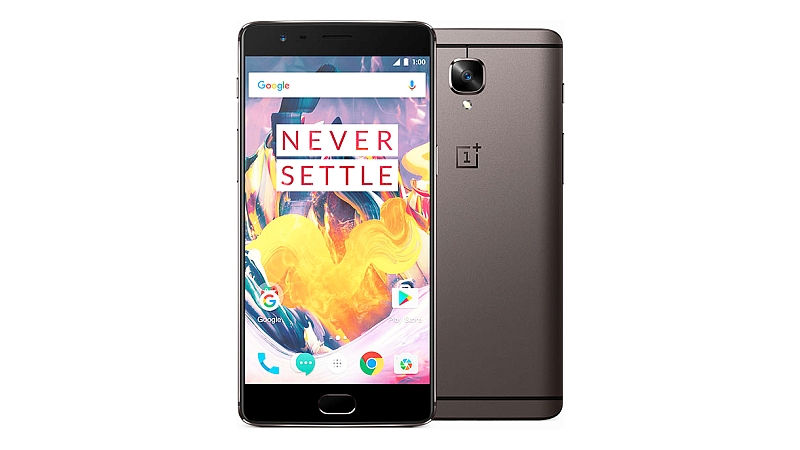 Back in December the Chinese based manufacturer promised its OnePlus 3 and 3T users that an Android 7.0 Nougat based OxygeonOS will be rolled out by the end of the year. As days were passing by and the software update wasn't arriving, OnePlus fans believed that the company wasn't going to fulfill its promise. Just a few hours ahead of 2017 OxygenOS 4.0 started rolling out which proved that the company kept true to its words.
The only devices to receive the major operating system update are the company's own flagship OnePlus 3 and 3T variant. While the update has been highly anticipated and it brought a whole array of new features, it also came with a bunch of issues such as not being able to download apps from the Play Store. OnePlus 3 and 3T users that have installed the latest OxygenOS 4.0 should be happy to hear that OxygenOS 4.0.1 is coming and it contains fixes for these problems. While it might take a while before the software update is rolled out users can try and fix these issues themselves.
In case OnePlus 3 and 3T users are experiencing problems while trying to download apps there a few measures they can take. First of all to try and follow Google's troubleshooting steps, if that doesn't resolve the problem try downloading through Wi-Fi and not Data Roaming. Downloading through Data Roaming is actually bugged but it's on Google's end of the spectrum, not OnePlus.
Nonetheless, even though OxygenOS 4.0 has been problematic its still a step in the right direction. Especially when seeing that the Chinese company has already started patching these problems. Regarding OxygenOS 4.0.1, OnePlus users should know that it will arrive during the upcoming days.