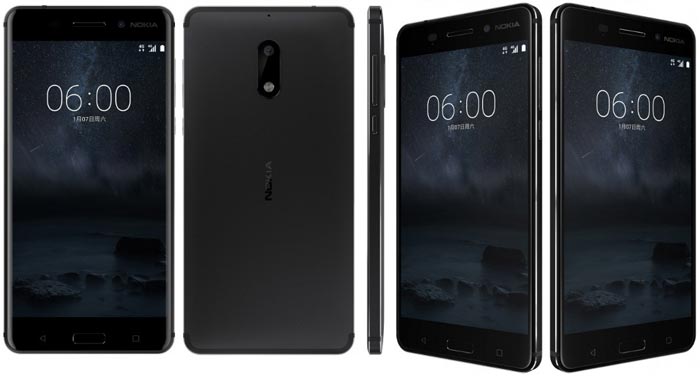 Remember the good old days when Nokia used to reign supreme on the smartphone market, well the Finnish company is making a comeback. The tech giant announced this during CES, which is the event where all other major companies unveil their devices. While this might great news, the only downside is that its exclusive to Chinese residents.
Microsoft was quick to sell the rights to Nokia over to HMD Global in light of the flop its Lumia series was. HMD's move to limit the device only to China can be seen only as a marketing move. The reasoning behind this that China has double the amount of smartphone users than the US has. Right now, Nokia 6 can be acquired for 1,699 CNY which translates to $245. The handheld device only comes in the Black color variant at the moment, but reports are showing that another variant is coming.
TENAA which is a Chinese certification website released a report which pointed out that a Silver edition of Nokia 6 will be made available shortly. The report also showed that the upcoming device has been codenamed as "TA1000". We can't know for sure if the upcoming Silver model will include hardware changes as well, but nonetheless Chinese customers must be happy to hear that another device is coming their way.
As a refresher, Nokia 6 is powered by Qualcomm's Snapdragon 403 processor that's paired with 4GB of RAM and 64GB of internal storage. The smartphone runs on Google's Android 7.0 Nougat operating system and it ships with a 5.5 inch full-HD display that's coated in 2.5D Gorilla Glass. In the camera department, the device comes with a 16MP rear camera that features all the standard lens sensors including PDAF.